Год выпуска:
2 сентября 2014
Жанр:
Simulation
Разработчик:
The Sims Studio
Издатель:
Electronic Arts
Тип издания:
Лицензия
Версия игры:
1.100.147.1030
Язык интерфейса:
Русский | Английский | MULTi17
Язык озвучки:
Симлиш
Таблeтка:
anadius
Системные требования
:
- Операционная система: Windows XP (SP3), Windows Vista (SP2), Windows 7 (SP1), Windows 8 или Windows 8.1
- Процессор: 1,8 ГГц Intel Core 2 Duo, AMD Athlon 64 Dual-Core 4000+ или аналогичный
- Оперативная память: 2 GB ОЗУ
- Видеокарта: NVIDIA GeForce 6600 или лучше, ATI Radeon X1300 или лучше, Intel GMA X4500 или лучше
- Версия DirectX: 9.0c
- Место на жестком диске: 59 GB + 5 GB для сохранений и пользовательских модов
Описание:
В
The Sims 4
нет четко выраженного сюжета, а игровой процесс нелинеен и не имеет заданную конечную цель. Игрок контролирует собственноручно созданного персонажа, направляя его на выполнение различных видов деятельности и на создание взаимоотношений с другими персонажами схожих с реальной жизнью. Действия игры проходят в вымышленных мирах выполненных в духе современности. Они заселены уже готовыми семьями и неигровыми персонажами, которые проживают в нём по заданным сюжетным линиям. В любой момент игрок может взять под контроль любую семью и без каких либо ограничений в своих действиях изменить ход событий.
Особенности игры:
• Беззаботный отдых.
Добро пожаловать на остров Сулани, где солнце светит ярко и ночи встречают прохладой. Ходите под парусом по сверкающей глади воды, плавайте сколько душе угодно и изучайте пейзажи с плота. Постройте несравненный замок из песка, поохотьтесь на скатов и познакомьтесь с русалкой!
• Помощь и поддержка.
Станьте борцом за охрану природы, уберите мусор на пляжах и наблюдайте, как действия вашего сима влияют на весь остров. Начните карьеру рыболова или водолаза или станьте спасателем и охраняйте спокойствие местных жителей. Не нужна карьера? Нестрашно! Персонажи могут подрабатывать или ловить рыбу, чтобы не остаться голодными.
• Местная культура.
Традиции Сулани уходят корнями в далекое прошлое, и ваши симы узнают много нового. Симы получат полные впечатления от нового образа жизни, посетив пикник с грилем, познакомившись с местным фольклором, попробовав тропические деликатесы и пообщавшись с предками островных жителей.
• Островная атмосфера.
Облачите симов в тропические наряды с узорами, навеянными солнцем, песком и волнами, или же выберите снаряжение для водных забав — например, плавания с маской и трубкой. Создайте собственный рай, добавив предметы домашнего обихода и барную стойку с тропическими напитками. Жизнь на острове безупречна (если не считать редких солнечных ожогов).
Дополнительные присутствующие дополнения
Содержимое издания Deluxe Edition
· Цифровой контент "Пора на вечеринку" - Включает барную стойку и стильные наряды для ваших персонажей.
· Цифровой контент "Гуляем всю ночь" - Включает лазерное шоу, интересные украшения для праздника и потрясающие костюмы для вечеринок.
· Цифровой контент с классными шапками в виде животных - Включает коллекцию забавных шапок в виде животных - ваши персонажи будут выглядеть незабываемо!
· Цифровой саундтрек The Sims 4 - Цифровой саундтрек с музыкой из игры.
Дополнения:
Награды (Rewards):
Let There Be Plumbobs Award (The Sims 3)
Never Ending Reward (World Adventures)
Shine On Reward (Ambitions)
UV Light Reward (Late Night)
Beacon Of Ages Reward (Generations)
Paws Anonymous Reward (Pets)
Your Name In Lights Reward (Showtime)
Enchanted Aurora Reward (Supernatural)
Whatever The Weather Reward (Seasons)
Alma Mater Reward (University)
Truly Tropical Reward (Island Paradise)
Time Travelers Reward (Into the Future)
The Ultimate Freezer Bunny Award
Дополнения (Expansion Packs):
EP01 «На работу!» / «Get to Work»
EP02 «Веселимся вместе!» / «Get Together»
EP03 «Жизнь в городе» / «City Living»
EP04 «Кошки и собаки» / «Cats & Dogs»
EP05 «Времена года» / «Seasons»
EP06 «Путь к славе» / «Get Famous»
EP07 «Жизнь на острове» / «Island Living»
EP08 «В университете» / «Discover University»
EP09 «Экологичная жизнь» / «Eco Lifestyle»
EP10 «Снежные просторы» / «Snowy Escape»
EP11 «Загородная жизнь» / «Cottage Living»
EP12 «Старшая школа» / «High School Years»
EP13 «Жизненный путь» / «Growing Together»
EP14 «Конное ранчо» / «Horse Ranch»
Бесплатный набор (Free Pack):
FP01 «Праздничный» / «Holiday Celebration Pack»
Игровые наборы (Game Packs):
GP01 «В поход!» / «Outdoor Retreat»
GP02 «День спа» / «Spa Day»
GP03 «В ресторане» / «Dine Out»
GP04 «Вампиры» / «Vampires»
GP05 «Родители» / «Parenthood»
GP06 «Приключения в джунглях» / «Jungle Adventure»
GP07 «Стрейнджервиль» / «StrangerVille»
GP08 «Мир магии» / «Realm of Magic»
GP09 «Star Wars: Путешествие на Батуу» / «Star Wars: Journey to Batuu»
GP10 «Интерьер мечты / Dream Home Decorator»
GP11 «Свадебные истории / My Wedding Stories»
GP12 «Оборотни / Werewolves»
Каталоги (Stuff Packs):
SP01 «Роскошная вечеринка» / «Luxury Party»
SP02 «Внутренний дворик» / «Perfect Patio»
SP03 «Классная кухня» / «Cool Kitchen»
SP04 «Жуткие вещи» / «Spooky»
SP05 «Домашний кинотеатр» / «Movie Hangout»
SP06 «Романтический сад» / «Romantic Garden»
SP07 «Детская комната» / «Kids Room»
SP08 «На заднем дворе» / «Backyard»
SP09 «Гламурный винтаж» / «Vintage Glamour»
SP10 «Вечер боулинга» / «Bowling Night»
SP11 «Фитнес» / «Fitness»
SP12 «Детские вещи» / «Toddler»
SP13 «День стирки» / «Laundry Day»
SP14 «Мой первый питомец» / «My First Pet» (требует установленного EP04 «Кошки и собаки» / «Cats & Dogs»)
SP15 «Moschino» / «Moschino»
SP16 «Компактная жизнь» / «Tiny Living»
SP17 «Нарядные нитки» / «Nifty Knitting»
SP18 «Паранормальное» / «Paranormal»
Комплекты (Kits):
SP20 «Наряды из прошлого» / «Throwback Fit»
SP21 «Сельская кухня» / «Country Kitchen»
SP22 «Ни пылинки» / «Bust the Dust»
SP23 «Личный оазис» / «Courtyard Oasis»
SP24 «Фэшн-Стрит» / «Fashion Street»
SP25 «Лофт» / «Industrial Loft»
SP26 «Стиль Инчхона» / «Incheon Arrivals»
SP28 «Мужская мода» / «Modern Menswear Kit»
SP29 «Комнатные растения» / «Blooming Rooms»
SP30 «Карнавал» / «Carnaval Streetwear Kit»
SP31 «Максимализм в интерьере» / «Décor to the Max»
SP32 «Полуночный шик» / «Moonlight Chic»
SP33 «Маленькие туристы» / «Little Campers»
SP34 «Первые наряды» / «First Fits»
SP35 «Роскоши пустыни» / «Desert Luxe»
SP36 «Пастельные тона» / «Pastel Pop Kit»
SP37 «Мелочи для дома» / «Everyday Clutter Kit»
SP38 «Симтимная мода» / «Simtimates Collection Kit»
SP39 «Ванные принадлежности» / «Bathroom Clutter Kit»
SP40 «Теплица мечты / Greenhouse Haven Kit»
SP41 «Сокровища из подвала / Basement Treasures Kit»
SP42 «Возвращение гранжа» / «Grunge Revival Kit»
SP43 «Книжный уголок» / «Book Nook Kit»
Установка:
1. Скачать раздачу в любое удобное для Вас место;
2. Запустить игру с файла Launcher.exe в главной директории игры, либо с Game/Bin/TS4_x64.exe;
3. Играть.
Для смены языка использовать launcher.exe, либо language-changer.exe.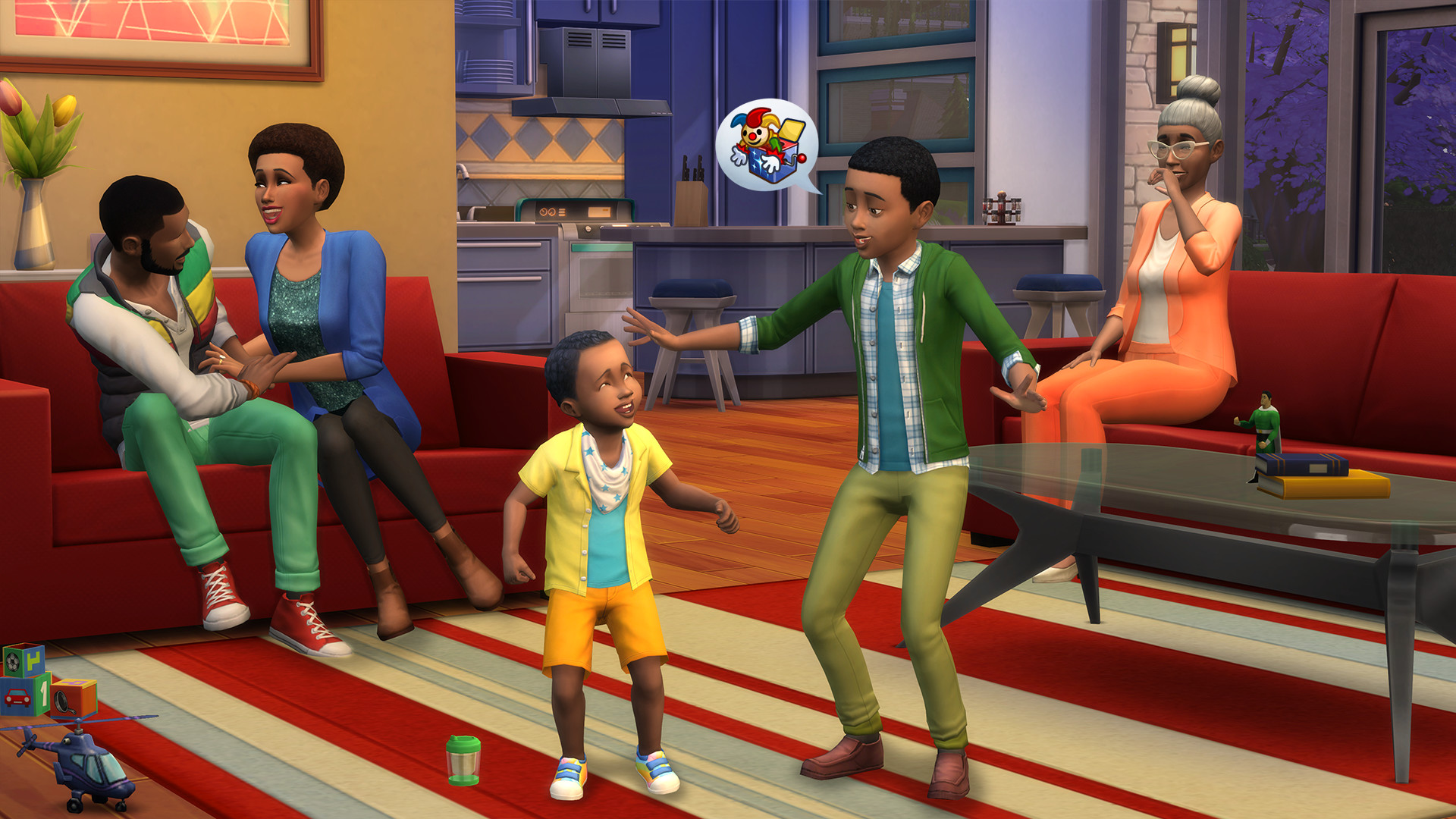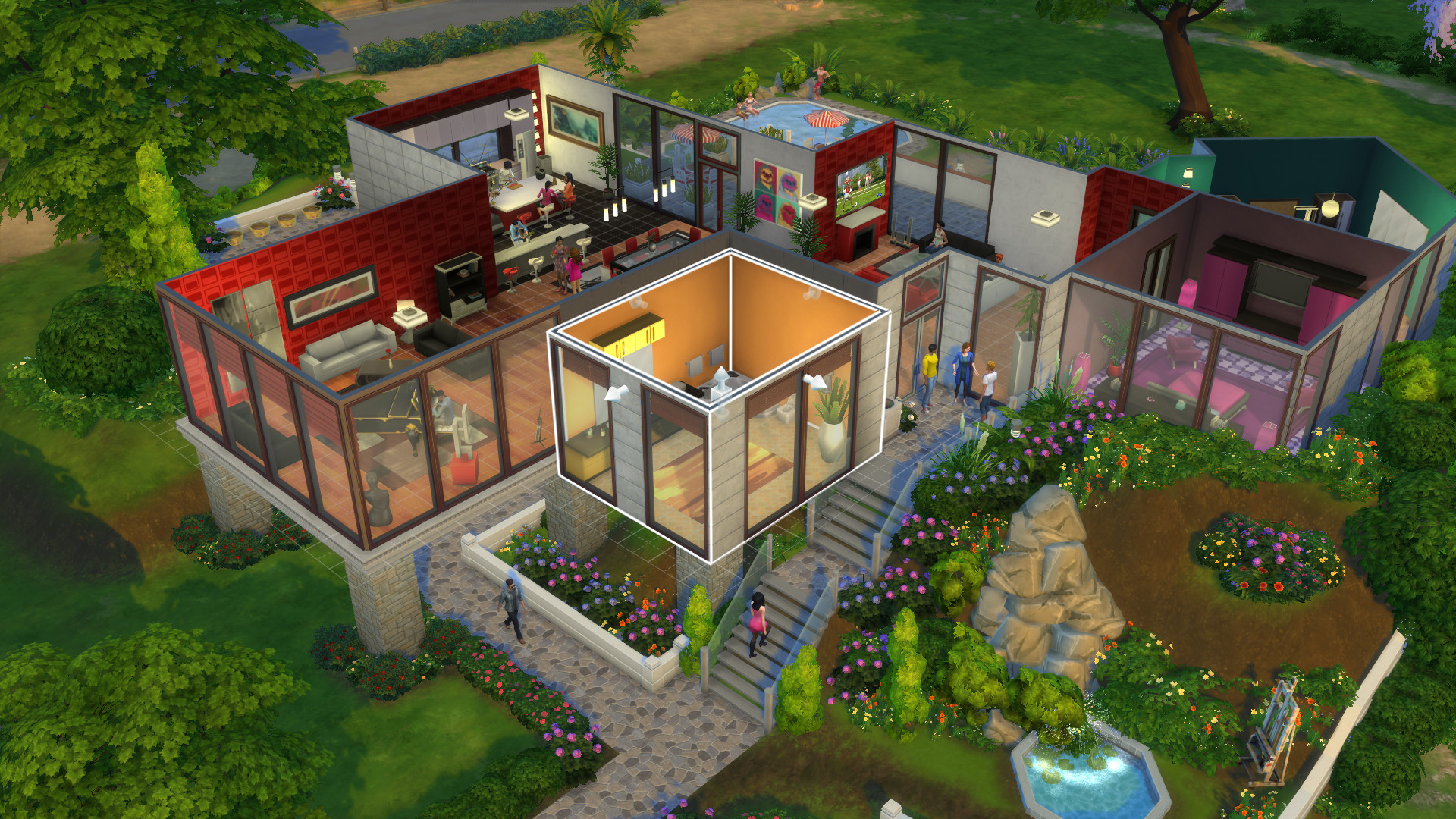 Взяли: 104 | Размер: 58,81 Gb
Последняя активность: не наблюдалась
Раздают:
0
Качают:
0
Скачали:
0
The Sims 4 (4203 файла)
Data (3 файла)
Client (46 файлов)

ClientDeltaBuild0.package (1,49 Gb)

ClientDeltaBuild1.package (629,81 Mb)

ClientDeltaBuild2.package (549,44 Mb)

ClientDeltaBuild3.package (625,91 Mb)

ClientDeltaBuild4.package (565,09 Mb)

ClientDeltaBuild5.package (591,88 Mb)

ClientDeltaBuild6.package (1,08 Gb)

ClientDeltaBuild7.package (1,08 Gb)

ClientDeltaBuild8.package (1,16 Gb)

ClientFullBuild0.package (719,41 Mb)

ClientFullBuild1.package (1021,8 Mb)

ClientFullBuild2.package (768,17 Mb)

ClientFullBuild3.package (1,02 Gb)

ClientFullBuild4.package (887,71 Mb)

ClientFullBuild5.package (793,8 Mb)

ClientFullBuild6.package (964,21 Mb)

ClientFullBuild7.package (917,43 Mb)

ClientFullBuild8.package (940,29 Mb)

ClipHeader.package (5,84 Mb)

Resource.cfg (1,07 Kb)

Resource_LE.cfg (481 b)

Strings_CHS_CN.package (9,33 Mb)

Strings_CHT_CN.package (7,38 Mb)

Strings_CZE_CZ.package (6,87 Mb)

Strings_DAN_DK.package (5,6 Mb)

Strings_DUT_NL.package (6,51 Mb)

Strings_ENG_US.package (5,63 Mb)

Strings_FIN_FI.package (6,84 Mb)

Strings_FRE_FR.package (6,31 Mb)

Strings_GER_DE.package (5,94 Mb)

Strings_ITA_IT.package (6,19 Mb)

Strings_JPN_JP.package (6,43 Mb)

Strings_KOR_KR.package (9,44 Mb)

Strings_NOR_NO.package (5,98 Mb)

Strings_POL_PL.package (6,46 Mb)

Strings_POR_BR.package (6,45 Mb)

Strings_RUS_RU.package (7,33 Mb)

Strings_SPA_ES.package (6,73 Mb)

Strings_SWE_SE.package (5,45 Mb)

UI.package (128,09 Mb)

magalog.package (18,2 Mb)

magalog2.package (6,98 Mb)

thumbnails.package (334,73 Mb)

thumbnails2.package (61,16 Mb)

thumbnailsdeltabg1.package (258,23 Mb)

thumbnailsdeltapack1.package (164,1 Mb)
Shared (1 файл)
Worlds (1 файл)
Areas (18 файлов)

BG_Engagement_01.world (5,66 Mb)

BG_Engagement_02.world (1,93 Mb)

BG_Engagement_03.world (1,83 Mb)

CAS_GCW.world (398,71 Kb)

GD_GardenCommunity_01_LL.world (2,02 Mb)

GD_GardenEstate_02.world (2,84 Mb)

GD_GardenPark_01.world (2,4 Mb)

GD_GardenSuburbs_01_LL.world (2,33 Mb)

GD_GardenWard_01_LL.world (2,75 Mb)

GD_RBH_glade_01.world (901,98 Kb)

GD_wardVenue_01.world (5,07 Mb)

SO_CactusBeach_01.world (5,95 Mb)

SO_CactusVenus_01.world (4,67 Mb)

SO_DesertPark_01.world (2,2 Mb)

SO_RBH_Cave_01.world (601,12 Kb)

SO_SkywardPalms_01.world (2,89 Mb)

SO_celebrityEstates_01.world (5,03 Mb)

SO_retroSuburbs_01.world (3,71 Mb)
Simulation (8 файлов)
Gameplay (3 файла)

base.zip (1,75 Mb)

core.zip (307,23 Kb)

simulation.zip (8,03 Mb)

Resource.cfg (234 b)

Resource_LE.cfg (97 b)

SimulationDeltaBuild0.package (54,84 Mb)

SimulationFullBuild0.package (23,64 Mb)

SimulationPreload.package (41,02 Mb)

magalog.package (186,12 Kb)

magalog2.package (96,21 Kb)
Delta (68 файлов)
EP01 (27 файлов)
Worlds (1 файл)
Areas (5 файлов)

EP01_AlienWorld_01.world (2,81 Mb)

EP01_CivicCenter_01.world (3,32 Mb)

EP01_CivicCenter_02.world (3,32 Mb)

EP01_Retails_01.world (3,57 Mb)

EP01_ScienceLab_01.world (6,41 Mb)

ClientDeltaBuild0.package (244,79 Mb)

ClipHeader.package (260,39 Kb)

ResourceClient.cfg (316 b)

ResourceSimulation.cfg (233 b)

SimulationDeltaBuild0.package (6,99 Mb)

SimulationPreload.package (4,63 Mb)

Strings_CHS_CN.package (148,17 Kb)

Strings_CHT_CN.package (148,47 Kb)

Strings_CZE_CZ.package (162,86 Kb)

Strings_DAN_DK.package (144,06 Kb)

Strings_DUT_NL.package (154,72 Kb)

Strings_ENG_US.package (145,88 Kb)

Strings_FIN_FI.package (145,03 Kb)

Strings_FRE_FR.package (161,18 Kb)

Strings_GER_DE.package (154,33 Kb)

Strings_ITA_IT.package (153,69 Kb)

Strings_JPN_JP.package (151,6 Kb)

Strings_KOR_KR.package (151,89 Kb)

Strings_NOR_NO.package (143,31 Kb)

Strings_POL_PL.package (164,2 Kb)

Strings_POR_BR.package (151,08 Kb)

Strings_RUS_RU.package (175,82 Kb)

Strings_SPA_ES.package (156,82 Kb)

Strings_SWE_SE.package (145,66 Kb)

Version.ini (1,12 Kb)

magalog.package (1,64 Mb)
EP02 (27 файлов)
Worlds (1 файл)
Areas (7 файлов)

EP02_Business_01.world (5,44 Mb)

EP02_ChaletGarden_01.world (6,68 Mb)

EP02_IslandBluff_01.world (4,44 Mb)

EP02_Island_01.world (5,26 Mb)

EP02_OldTownRuins_01.world (4,44 Mb)

EP02_OldTown_01.world (1,39 Mb)

EP02_Rural_01.world (6,14 Mb)

ClientDeltaBuild0.package (228,97 Mb)

ClipHeader.package (164,62 Kb)

ResourceClient.cfg (316 b)

ResourceSimulation.cfg (233 b)

SimulationDeltaBuild0.package (6,21 Mb)

SimulationPreload.package (3,48 Mb)

Strings_CHS_CN.package (93,7 Kb)

Strings_CHT_CN.package (93,61 Kb)

Strings_CZE_CZ.package (99,87 Kb)

Strings_DAN_DK.package (89,01 Kb)

Strings_DUT_NL.package (94,59 Kb)

Strings_ENG_US.package (89,56 Kb)

Strings_FIN_FI.package (88,12 Kb)

Strings_FRE_FR.package (96,42 Kb)

Strings_GER_DE.package (96,55 Kb)

Strings_ITA_IT.package (95,31 Kb)

Strings_JPN_JP.package (96,95 Kb)

Strings_KOR_KR.package (95,95 Kb)

Strings_NOR_NO.package (89,28 Kb)

Strings_POL_PL.package (102,33 Kb)

Strings_POR_BR.package (92,01 Kb)

Strings_RUS_RU.package (116,04 Kb)

Strings_SPA_ES.package (97,82 Kb)

Strings_SWE_SE.package (89,48 Kb)

Version.ini (1,14 Kb)

magalog.package (4,34 Mb)
EP03 (27 файлов)
Worlds (1 файл)
Areas (5 файлов)

EP03_ArtsQuarter_01.world (1,59 Mb)

EP03_CentralPark_01.world (4,88 Mb)

EP03_Docklands_01.world (534,3 Kb)

EP03_Uptown_01.world (2,88 Mb)

EP03_fashionDistrict_01.world (501,52 Kb)

ClientDeltaBuild0.package (276,19 Mb)

ClientDeltaBuild1.package (3,46 Mb)

ClipHeader.package (214,8 Kb)

ResourceClient.cfg (316 b)

ResourceSimulation.cfg (233 b)

SimulationDeltaBuild0.package (8,11 Mb)

SimulationPreload.package (5,03 Mb)

Strings_CHS_CN.package (185,14 Kb)

Strings_CHT_CN.package (185,18 Kb)

Strings_CZE_CZ.package (198,74 Kb)

Strings_DAN_DK.package (179,88 Kb)

Strings_DUT_NL.package (188,07 Kb)

Strings_ENG_US.package (179,24 Kb)

Strings_FIN_FI.package (179,96 Kb)

Strings_FRE_FR.package (194,59 Kb)

Strings_GER_DE.package (196,06 Kb)

Strings_ITA_IT.package (193,6 Kb)

Strings_JPN_JP.package (200,52 Kb)

Strings_KOR_KR.package (192,86 Kb)

Strings_NOR_NO.package (175,39 Kb)

Strings_POL_PL.package (207,71 Kb)

Strings_POR_BR.package (184,64 Kb)

Strings_RUS_RU.package (223,42 Kb)

Strings_SPA_ES.package (196,04 Kb)

Strings_SWE_SE.package (179,43 Kb)

Version.ini (1016 b)
EP04 (28 файлов)
Worlds (1 файл)
Areas (4 файла)

EP04_Coastal_01.world (5,78 Mb)

EP04_Harbor_01.world (5,68 Mb)

EP04_Island_01.world (3,28 Mb)

EP04_TownSquare_01.world (6,89 Mb)

ClientDeltaBuild0.package (293,19 Mb)

ClientDeltaBuild1.package (1,86 Mb)

ClientDeltaBuild2.package (103,39 Mb)

ClipHeader.package (1,51 Mb)

ResourceClient.cfg (316 b)

ResourceSimulation.cfg (233 b)

SimulationDeltaBuild0.package (9,66 Mb)

SimulationPreload.package (7,08 Mb)

Strings_CHS_CN.package (105,29 Kb)

Strings_CHT_CN.package (105,13 Kb)

Strings_CZE_CZ.package (114,34 Kb)

Strings_DAN_DK.package (100,95 Kb)

Strings_DUT_NL.package (106,54 Kb)

Strings_ENG_US.package (106,84 Kb)

Strings_FIN_FI.package (103,56 Kb)

Strings_FRE_FR.package (119,86 Kb)

Strings_GER_DE.package (110,08 Kb)

Strings_ITA_IT.package (111,55 Kb)

Strings_JPN_JP.package (125,91 Kb)

Strings_KOR_KR.package (116,84 Kb)

Strings_NOR_NO.package (100,32 Kb)

Strings_POL_PL.package (118,97 Kb)

Strings_POR_BR.package (105,98 Kb)

Strings_RUS_RU.package (134,03 Kb)

Strings_SPA_ES.package (120,85 Kb)

Strings_SWE_SE.package (104,66 Kb)

Version.ini (1,01 Kb)
EP05 (25 файлов)

ClientDeltaBuild0.package (136,47 Mb)

ClipHeader.package (293,86 Kb)

ResourceClient.cfg (316 b)

ResourceSimulation.cfg (233 b)

SimulationDeltaBuild0.package (5,44 Mb)

SimulationPreload.package (4 Mb)

Strings_CHS_CN.package (98 Kb)

Strings_CHT_CN.package (98,06 Kb)

Strings_CZE_CZ.package (109,26 Kb)

Strings_DAN_DK.package (95,47 Kb)

Strings_DUT_NL.package (97,24 Kb)

Strings_ENG_US.package (96,91 Kb)

Strings_FIN_FI.package (95,88 Kb)

Strings_FRE_FR.package (112,72 Kb)

Strings_GER_DE.package (101,47 Kb)

Strings_ITA_IT.package (102,67 Kb)

Strings_JPN_JP.package (111,75 Kb)

Strings_KOR_KR.package (110,75 Kb)

Strings_NOR_NO.package (94,3 Kb)

Strings_POL_PL.package (110,12 Kb)

Strings_POR_BR.package (98,41 Kb)

Strings_RUS_RU.package (125,06 Kb)

Strings_SPA_ES.package (104,66 Kb)

Strings_SWE_SE.package (96,06 Kb)

Version.ini (1010 b)
EP06 (28 файлов)
Worlds (1 файл)
Areas (4 файла)

EP06_EastHollywood_01.world (4,01 Mb)

EP06_HollywoodHills_01.world (12,56 Mb)

EP06_StarsBlvd_01.world (2,45 Mb)

EP06_Studio_01.world (1,46 Mb)

ClientDeltaBuild0.package (250,35 Mb)

ClientDeltaBuild1.package (3,45 Mb)

ClipHeader.package (381,36 Kb)

ResourceClient.cfg (316 b)

ResourceSimulation.cfg (233 b)

SimulationDeltaBuild0.package (7 Mb)

SimulationPreload.package (4,46 Mb)

Strings_CHS_CN.package (205,3 Kb)

Strings_CHT_CN.package (205,37 Kb)

Strings_CZE_CZ.package (233,44 Kb)

Strings_DAN_DK.package (202,47 Kb)

Strings_DUT_NL.package (209,15 Kb)

Strings_ENG_US.package (201,55 Kb)

Strings_FIN_FI.package (202,64 Kb)

Strings_FRE_FR.package (220,83 Kb)

Strings_GER_DE.package (217,27 Kb)

Strings_ITA_IT.package (221,72 Kb)

Strings_JPN_JP.package (220,57 Kb)

Strings_KOR_KR.package (216,5 Kb)

Strings_NOR_NO.package (198,73 Kb)

Strings_POL_PL.package (235,27 Kb)

Strings_POR_BR.package (207,17 Kb)

Strings_RUS_RU.package (249,02 Kb)

Strings_SPA_ES.package (221,17 Kb)

Strings_SWE_SE.package (204,44 Kb)

Version.ini (1,13 Kb)

magalog.package (3,51 Mb)
EP07 (27 файлов)
Worlds (1 файл)
Areas (3 файла)

EP07_LocalIsland_01.world (6,82 Mb)

EP07_Natural_Island_01.world (6,89 Mb)

EP07_ResortIsland.world (8,42 Mb)

ClientDeltaBuild0.package (103,93 Mb)

ClipHeader.package (320,51 Kb)

ResourceClient.cfg (316 b)

ResourceSimulation.cfg (233 b)

SimulationDeltaBuild0.package (5,1 Mb)

SimulationPreload.package (3,51 Mb)

Strings_CHS_CN.package (117,81 Kb)

Strings_CHT_CN.package (118,02 Kb)

Strings_CZE_CZ.package (138,58 Kb)

Strings_DAN_DK.package (114,7 Kb)

Strings_DUT_NL.package (124,49 Kb)

Strings_ENG_US.package (113,62 Kb)

Strings_FIN_FI.package (113,55 Kb)

Strings_FRE_FR.package (134,25 Kb)

Strings_GER_DE.package (130,4 Kb)

Strings_ITA_IT.package (131,09 Kb)

Strings_JPN_JP.package (131,93 Kb)

Strings_KOR_KR.package (129,68 Kb)

Strings_NOR_NO.package (110,78 Kb)

Strings_POL_PL.package (140,69 Kb)

Strings_POR_BR.package (122,65 Kb)

Strings_RUS_RU.package (143,58 Kb)

Strings_SPA_ES.package (133,99 Kb)

Strings_SWE_SE.package (114,49 Kb)

Version.ini (1,1 Kb)

magalog.package (2,67 Mb)
EP08 (26 файлов)
Worlds (1 файл)
Areas (3 файла)

EP08_ArtsCampus_01.world (8,16 Mb)

EP08_CollegeTown_01.world (8,27 Mb)

EP08_STEMCampus_01.world (10,93 Mb)

ClientDeltaBuild0.package (159,31 Mb)

ClipHeader.package (254,99 Kb)

ResourceClient.cfg (316 b)

ResourceSimulation.cfg (233 b)

SimulationDeltaBuild0.package (6,52 Mb)

SimulationPreload.package (4,72 Mb)

Strings_CHS_CN.package (219,59 Kb)

Strings_CHT_CN.package (223,03 Kb)

Strings_CZE_CZ.package (254,7 Kb)

Strings_DAN_DK.package (216,85 Kb)

Strings_DUT_NL.package (228,53 Kb)

Strings_ENG_US.package (219,36 Kb)

Strings_FIN_FI.package (216,16 Kb)

Strings_FRE_FR.package (240,94 Kb)

Strings_GER_DE.package (243 Kb)

Strings_ITA_IT.package (240,38 Kb)

Strings_JPN_JP.package (243,25 Kb)

Strings_KOR_KR.package (234,47 Kb)

Strings_NOR_NO.package (222,84 Kb)

Strings_POL_PL.package (252,1 Kb)

Strings_POR_BR.package (223,6 Kb)

Strings_RUS_RU.package (263,45 Kb)

Strings_SPA_ES.package (243,64 Kb)

Strings_SWE_SE.package (219,66 Kb)

Version.ini (1017 b)
EP09 (26 файлов)
Worlds (1 файл)
Areas (3 файла)

EP09_Industrial_01.world (6,35 Mb)

EP09_InnerCity_01.world (7,62 Mb)

EP09_Suburbs_01.world (6,64 Mb)

ClientDeltaBuild0.package (104,79 Mb)

ClipHeader.package (240,14 Kb)

ResourceClient.cfg (316 b)

ResourceSimulation.cfg (233 b)

SimulationDeltaBuild0.package (5,92 Mb)

SimulationPreload.package (3,73 Mb)

Strings_CHS_CN.package (113,71 Kb)

Strings_CHT_CN.package (122,04 Kb)

Strings_CZE_CZ.package (146,77 Kb)

Strings_DAN_DK.package (124,1 Kb)

Strings_DUT_NL.package (128,33 Kb)

Strings_ENG_US.package (124,18 Kb)

Strings_FIN_FI.package (123,77 Kb)

Strings_FRE_FR.package (138,03 Kb)

Strings_GER_DE.package (134,37 Kb)

Strings_ITA_IT.package (135,69 Kb)

Strings_JPN_JP.package (137,29 Kb)

Strings_KOR_KR.package (133,8 Kb)

Strings_NOR_NO.package (125,51 Kb)

Strings_POL_PL.package (140,47 Kb)

Strings_POR_BR.package (128,18 Kb)

Strings_RUS_RU.package (153,39 Kb)

Strings_SPA_ES.package (136,21 Kb)

Strings_SWE_SE.package (125,98 Kb)

Version.ini (1015 b)
EP10 (26 файлов)
Worlds (1 файл)
Areas (6 файлов)

EP10_BaseCamp_01.world (1,31 Mb)

EP10_BaseCamp_02.world (1,39 Mb)

EP10_BaseCamp_03.world (1018,09 Kb)

EP10_MountainTown_01.world (9,71 Mb)

EP10_SummitTown_01.world (4,67 Mb)

EP10_TouristTown_01.world (6,44 Mb)

ClientDeltaBuild0.package (147,68 Mb)

ClipHeader.package (467,21 Kb)

ResourceClient.cfg (316 b)

ResourceSimulation.cfg (233 b)

SimulationDeltaBuild0.package (6,06 Mb)

SimulationPreload.package (4,6 Mb)

Strings_CHS_CN.package (139,76 Kb)

Strings_CHT_CN.package (151,86 Kb)

Strings_CZE_CZ.package (166,71 Kb)

Strings_DAN_DK.package (141,96 Kb)

Strings_DUT_NL.package (146,33 Kb)

Strings_ENG_US.package (142,54 Kb)

Strings_FIN_FI.package (144,6 Kb)

Strings_FRE_FR.package (157,8 Kb)

Strings_GER_DE.package (155,37 Kb)

Strings_ITA_IT.package (153,62 Kb)

Strings_JPN_JP.package (151,25 Kb)

Strings_KOR_KR.package (153,22 Kb)

Strings_NOR_NO.package (143,19 Kb)

Strings_POL_PL.package (160,77 Kb)

Strings_POR_BR.package (145,02 Kb)

Strings_RUS_RU.package (173,98 Kb)

Strings_SPA_ES.package (155,19 Kb)

Strings_SWE_SE.package (144,4 Kb)

Version.ini (1015 b)
EP11 (26 файлов)
Worlds (1 файл)
Areas (3 файла)

EP11_Forest_01.world (10,62 Mb)

EP11_Rural_01.world (10,53 Mb)

EP11_Village_01.world (9,82 Mb)

ClientDeltaBuild0.package (88,2 Mb)

ClipHeader.package (435,72 Kb)

ResourceClient.cfg (316 b)

ResourceSimulation.cfg (233 b)

SimulationDeltaBuild0.package (5,89 Mb)

SimulationPreload.package (4,76 Mb)

Strings_CHS_CN.package (162,46 Kb)

Strings_CHT_CN.package (171,22 Kb)

Strings_CZE_CZ.package (186,78 Kb)

Strings_DAN_DK.package (156,97 Kb)

Strings_DUT_NL.package (162,43 Kb)

Strings_ENG_US.package (161,63 Kb)

Strings_FIN_FI.package (163,01 Kb)

Strings_FRE_FR.package (177,54 Kb)

Strings_GER_DE.package (173,13 Kb)

Strings_ITA_IT.package (174,8 Kb)

Strings_JPN_JP.package (183,13 Kb)

Strings_KOR_KR.package (173,7 Kb)

Strings_NOR_NO.package (160,2 Kb)

Strings_POL_PL.package (181,81 Kb)

Strings_POR_BR.package (168,34 Kb)

Strings_RUS_RU.package (195,45 Kb)

Strings_SPA_ES.package (173,69 Kb)

Strings_SWE_SE.package (163,76 Kb)

Version.ini (1017 b)
EP12 (26 файлов)
Worlds (1 файл)
Areas (3 файла)

EP12_HighSchool_01.world (8,71 Mb)

EP12_Pier_01.world (8,32 Mb)

EP12_TownSquare_01.world (6,47 Mb)

ClientDeltaBuild0.package (70,57 Mb)

ClipHeader.package (273,72 Kb)

ResourceClient.cfg (316 b)

ResourceSimulation.cfg (233 b)

SimulationDeltaBuild0.package (4,31 Mb)

SimulationPreload.package (4,74 Mb)

Strings_CHS_CN.package (190,34 Kb)

Strings_CHT_CN.package (200,54 Kb)

Strings_CZE_CZ.package (215,91 Kb)

Strings_DAN_DK.package (181,58 Kb)

Strings_DUT_NL.package (190,43 Kb)

Strings_ENG_US.package (182,91 Kb)

Strings_FIN_FI.package (184,13 Kb)

Strings_FRE_FR.package (204,97 Kb)

Strings_GER_DE.package (203,34 Kb)

Strings_ITA_IT.package (198,83 Kb)

Strings_JPN_JP.package (204,83 Kb)

Strings_KOR_KR.package (203,91 Kb)

Strings_NOR_NO.package (181,9 Kb)

Strings_POL_PL.package (213,18 Kb)

Strings_POR_BR.package (192,96 Kb)

Strings_RUS_RU.package (229,89 Kb)

Strings_SPA_ES.package (202,66 Kb)

Strings_SWE_SE.package (187,79 Kb)

Version.ini (1001 b)
EP13 (26 файлов)
Worlds (1 файл)
Areas (3 файла)

EP13_AcrossTheBay_01.world (4,47 Mb)

EP13_ThePark_01.world (9,44 Mb)

EP13_WaterFront_01.world (1,25 Mb)

ClientDeltaBuild0.package (71,05 Mb)

ClipHeader.package (371,18 Kb)

ResourceClient.cfg (316 b)

ResourceSimulation.cfg (233 b)

SimulationDeltaBuild0.package (3,13 Mb)

SimulationPreload.package (4,42 Mb)

Strings_CHS_CN.package (191,92 Kb)

Strings_CHT_CN.package (195,15 Kb)

Strings_CZE_CZ.package (213,26 Kb)

Strings_DAN_DK.package (179,4 Kb)

Strings_DUT_NL.package (184,47 Kb)

Strings_ENG_US.package (177,7 Kb)

Strings_FIN_FI.package (183,09 Kb)

Strings_FRE_FR.package (200,02 Kb)

Strings_GER_DE.package (197,79 Kb)

Strings_ITA_IT.package (195,01 Kb)

Strings_JPN_JP.package (195,95 Kb)

Strings_KOR_KR.package (197,66 Kb)

Strings_NOR_NO.package (176,14 Kb)

Strings_POL_PL.package (208,4 Kb)

Strings_POR_BR.package (188,69 Kb)

Strings_RUS_RU.package (220,17 Kb)

Strings_SPA_ES.package (196,31 Kb)

Strings_SWE_SE.package (181,36 Kb)

Version.ini (1015 b)
EP14 (26 файлов)
Worlds (1 файл)
Areas (3 файла)

EP14_Park_01.world (7,82 Mb)

EP14_Ranches_01.world (10,21 Mb)

EP14_Town_01.world (6,87 Mb)

ClientDeltaBuild0.package (1,77 Mb)

ClipHeader.package (882,76 Kb)

ResourceClient.cfg (316 b)

ResourceSimulation.cfg (233 b)

SimulationDeltaBuild0.package (2,92 Mb)

SimulationPreload.package (5,02 Mb)

Strings_CHS_CN.package (127,95 Kb)

Strings_CHT_CN.package (130,52 Kb)

Strings_CZE_CZ.package (146,18 Kb)

Strings_DAN_DK.package (122,52 Kb)

Strings_DUT_NL.package (127,71 Kb)

Strings_ENG_US.package (120,82 Kb)

Strings_FIN_FI.package (122,52 Kb)

Strings_FRE_FR.package (137,42 Kb)

Strings_GER_DE.package (134,46 Kb)

Strings_ITA_IT.package (132,92 Kb)

Strings_JPN_JP.package (135,08 Kb)

Strings_KOR_KR.package (131,44 Kb)

Strings_NOR_NO.package (120,35 Kb)

Strings_POL_PL.package (139,02 Kb)

Strings_POR_BR.package (130,34 Kb)

Strings_RUS_RU.package (150,13 Kb)

Strings_SPA_ES.package (135,21 Kb)

Strings_SWE_SE.package (124,76 Kb)

Version.ini (1014 b)
FP01 (7 файлов)

ClientDeltaBuild0.package (100,32 Mb)

ClipHeader.package (2,74 Kb)

ResourceClient.cfg (316 b)

ResourceSimulation.cfg (233 b)

SimulationDeltaBuild0.package (1,54 Mb)

SimulationPreload.package (329,22 Kb)

Version.ini (226 b)
GP01 (26 файлов)
Worlds (1 файл)
Areas (3 файла)

GP01_Campground_01.world (5,56 Mb)

GP01_Forest_01.world (4,33 Mb)

GP01_HermitDwelling_01.world (5,68 Mb)

ClientDeltaBuild0.package (115,6 Mb)

ClipHeader.package (85,3 Kb)

ResourceClient.cfg (316 b)

ResourceSimulation.cfg (233 b)

SimulationDeltaBuild0.package (2,98 Mb)

SimulationPreload.package (1,49 Mb)

Strings_CHS_CN.package (40,06 Kb)

Strings_CHT_CN.package (40,12 Kb)

Strings_CZE_CZ.package (44,24 Kb)

Strings_DAN_DK.package (38,12 Kb)

Strings_DUT_NL.package (40 Kb)

Strings_ENG_US.package (38,82 Kb)

Strings_FIN_FI.package (39,07 Kb)

Strings_FRE_FR.package (42 Kb)

Strings_GER_DE.package (40,4 Kb)

Strings_ITA_IT.package (40,63 Kb)

Strings_JPN_JP.package (40,51 Kb)

Strings_KOR_KR.package (39,69 Kb)

Strings_NOR_NO.package (38,16 Kb)

Strings_POL_PL.package (43,48 Kb)

Strings_POR_BR.package (40,1 Kb)

Strings_RUS_RU.package (45,65 Kb)

Strings_SPA_ES.package (41,6 Kb)

Strings_SWE_SE.package (38,79 Kb)

Version.ini (998 b)
GP02 (25 файлов)

ClientDeltaBuild0.package (153,41 Mb)

ClipHeader.package (207,36 Kb)

ResourceClient.cfg (316 b)

ResourceSimulation.cfg (233 b)

SimulationDeltaBuild0.package (3,65 Mb)

SimulationPreload.package (2,3 Mb)

Strings_CHS_CN.package (51,75 Kb)

Strings_CHT_CN.package (51,65 Kb)

Strings_CZE_CZ.package (56,81 Kb)

Strings_DAN_DK.package (49,64 Kb)

Strings_DUT_NL.package (51,47 Kb)

Strings_ENG_US.package (50,34 Kb)

Strings_FIN_FI.package (50,32 Kb)

Strings_FRE_FR.package (54,04 Kb)

Strings_GER_DE.package (53,72 Kb)

Strings_ITA_IT.package (53,35 Kb)

Strings_JPN_JP.package (52,56 Kb)

Strings_KOR_KR.package (52,59 Kb)

Strings_NOR_NO.package (50,27 Kb)

Strings_POL_PL.package (56,38 Kb)

Strings_POR_BR.package (52,36 Kb)

Strings_RUS_RU.package (59,39 Kb)

Strings_SPA_ES.package (53,53 Kb)

Strings_SWE_SE.package (50,68 Kb)

Version.ini (1011 b)
GP03 (25 файлов)

ClientDeltaBuild0.package (55,58 Mb)

ClipHeader.package (62,63 Kb)

ResourceClient.cfg (316 b)

ResourceSimulation.cfg (233 b)

SimulationDeltaBuild0.package (2,68 Mb)

SimulationPreload.package (1,34 Mb)

Strings_CHS_CN.package (39,3 Kb)

Strings_CHT_CN.package (39,41 Kb)

Strings_CZE_CZ.package (42,17 Kb)

Strings_DAN_DK.package (37,96 Kb)

Strings_DUT_NL.package (39,51 Kb)

Strings_ENG_US.package (38,11 Kb)

Strings_FIN_FI.package (38,19 Kb)

Strings_FRE_FR.package (41,34 Kb)

Strings_GER_DE.package (40,3 Kb)

Strings_ITA_IT.package (40,47 Kb)

Strings_JPN_JP.package (41 Kb)

Strings_KOR_KR.package (39,2 Kb)

Strings_NOR_NO.package (37,83 Kb)

Strings_POL_PL.package (42,32 Kb)

Strings_POR_BR.package (38,99 Kb)

Strings_RUS_RU.package (45,88 Kb)

Strings_SPA_ES.package (41,35 Kb)

Strings_SWE_SE.package (38,3 Kb)

Version.ini (999 b)
GP04 (26 файлов)
Worlds (1 файл)
Areas (1 файл)

GP04_VampireWorld_01.world (2,95 Mb)

ClientDeltaBuild0.package (73,51 Mb)

ClipHeader.package (62,42 Kb)

ResourceClient.cfg (316 b)

ResourceSimulation.cfg (233 b)

SimulationDeltaBuild0.package (3,08 Mb)

SimulationPreload.package (1,67 Mb)

Strings_CHS_CN.package (51,12 Kb)

Strings_CHT_CN.package (51,08 Kb)

Strings_CZE_CZ.package (54,76 Kb)

Strings_DAN_DK.package (48,86 Kb)

Strings_DUT_NL.package (52,08 Kb)

Strings_ENG_US.package (49,66 Kb)

Strings_FIN_FI.package (49,15 Kb)

Strings_FRE_FR.package (53,05 Kb)

Strings_GER_DE.package (53,54 Kb)

Strings_ITA_IT.package (52,98 Kb)

Strings_JPN_JP.package (53,8 Kb)

Strings_KOR_KR.package (51,2 Kb)

Strings_NOR_NO.package (48,65 Kb)

Strings_POL_PL.package (56,65 Kb)

Strings_POR_BR.package (50,86 Kb)

Strings_RUS_RU.package (58,22 Kb)

Strings_SPA_ES.package (53,81 Kb)

Strings_SWE_SE.package (49,15 Kb)

Version.ini (1016 b)
GP05 (25 файлов)

ClientDeltaBuild0.package (70,93 Mb)

ClipHeader.package (145,96 Kb)

ResourceClient.cfg (316 b)

ResourceSimulation.cfg (233 b)

SimulationDeltaBuild0.package (3,28 Mb)

SimulationPreload.package (1,77 Mb)

Strings_CHS_CN.package (67,64 Kb)

Strings_CHT_CN.package (67,89 Kb)

Strings_CZE_CZ.package (75,2 Kb)

Strings_DAN_DK.package (64,74 Kb)

Strings_DUT_NL.package (68,86 Kb)

Strings_ENG_US.package (66,83 Kb)

Strings_FIN_FI.package (68,59 Kb)

Strings_FRE_FR.package (71,8 Kb)

Strings_GER_DE.package (72,88 Kb)

Strings_ITA_IT.package (71,99 Kb)

Strings_JPN_JP.package (72,44 Kb)

Strings_KOR_KR.package (72,83 Kb)

Strings_NOR_NO.package (66 Kb)

Strings_POL_PL.package (79,07 Kb)

Strings_POR_BR.package (69,18 Kb)

Strings_RUS_RU.package (84,14 Kb)

Strings_SPA_ES.package (72,31 Kb)

Strings_SWE_SE.package (67,01 Kb)

Version.ini (1006 b)
GP06 (26 файлов)
Worlds (1 файл)
Areas (2 файла)

GP06_Jungle_01.world (9,1 Mb)

GP06_MarketPlace_01.world (6,99 Mb)

ClientDeltaBuild0.package (92,26 Mb)

ClipHeader.package (117,14 Kb)

ResourceClient.cfg (316 b)

ResourceSimulation.cfg (233 b)

SimulationDeltaBuild0.package (3,42 Mb)

SimulationPreload.package (2,03 Mb)

Strings_CHS_CN.package (80,08 Kb)

Strings_CHT_CN.package (79,99 Kb)

Strings_CZE_CZ.package (86,37 Kb)

Strings_DAN_DK.package (76,41 Kb)

Strings_DUT_NL.package (79,93 Kb)

Strings_ENG_US.package (77,5 Kb)

Strings_FIN_FI.package (77,02 Kb)

Strings_FRE_FR.package (82,77 Kb)

Strings_GER_DE.package (83,17 Kb)

Strings_ITA_IT.package (83,05 Kb)

Strings_JPN_JP.package (81,83 Kb)

Strings_KOR_KR.package (81,24 Kb)

Strings_NOR_NO.package (76,34 Kb)

Strings_POL_PL.package (88,21 Kb)

Strings_POR_BR.package (78,35 Kb)

Strings_RUS_RU.package (99,63 Kb)

Strings_SPA_ES.package (82,67 Kb)

Strings_SWE_SE.package (77,54 Kb)

Version.ini (1016 b)
GP07 (26 файлов)
Worlds (1 файл)
Areas (3 файла)

GP07_CraterBase_01.world (8,68 Mb)

GP07_Downtown_01.world (7,78 Mb)

GP07_Outskirts_01.world (7,49 Mb)

ClientDeltaBuild0.package (60,36 Mb)

ClipHeader.package (87,64 Kb)

ResourceClient.cfg (316 b)

ResourceSimulation.cfg (233 b)

SimulationDeltaBuild0.package (2,84 Mb)

SimulationPreload.package (1,47 Mb)

Strings_CHS_CN.package (54,46 Kb)

Strings_CHT_CN.package (54,25 Kb)

Strings_CZE_CZ.package (61,06 Kb)

Strings_DAN_DK.package (54,7 Kb)

Strings_DUT_NL.package (55,84 Kb)

Strings_ENG_US.package (54,1 Kb)

Strings_FIN_FI.package (54,93 Kb)

Strings_FRE_FR.package (57,24 Kb)

Strings_GER_DE.package (57,48 Kb)

Strings_ITA_IT.package (57,16 Kb)

Strings_JPN_JP.package (57,3 Kb)

Strings_KOR_KR.package (57,8 Kb)

Strings_NOR_NO.package (52,61 Kb)

Strings_POL_PL.package (58,95 Kb)

Strings_POR_BR.package (54,21 Kb)

Strings_RUS_RU.package (62,94 Kb)

Strings_SPA_ES.package (57,68 Kb)

Strings_SWE_SE.package (53,96 Kb)

Version.ini (1013 b)
GP08 (26 файлов)
Worlds (1 файл)
Areas (2 файла)

GP08_MagicRealm_01.world (1,69 Mb)

GP08_Village_01.world (8,14 Mb)

ClientDeltaBuild0.package (57,34 Mb)

ClipHeader.package (197,78 Kb)

ResourceClient.cfg (316 b)

ResourceSimulation.cfg (233 b)

SimulationDeltaBuild0.package (3,57 Mb)

SimulationPreload.package (1,97 Mb)

Strings_CHS_CN.package (51,38 Kb)

Strings_CHT_CN.package (51,38 Kb)

Strings_CZE_CZ.package (56,59 Kb)

Strings_DAN_DK.package (49,49 Kb)

Strings_DUT_NL.package (50,92 Kb)

Strings_ENG_US.package (50,44 Kb)

Strings_FIN_FI.package (50,15 Kb)

Strings_FRE_FR.package (53,9 Kb)

Strings_GER_DE.package (53,58 Kb)

Strings_ITA_IT.package (53,17 Kb)

Strings_JPN_JP.package (53,97 Kb)

Strings_KOR_KR.package (52,77 Kb)

Strings_NOR_NO.package (50,36 Kb)

Strings_POL_PL.package (55,92 Kb)

Strings_POR_BR.package (50,86 Kb)

Strings_RUS_RU.package (57,81 Kb)

Strings_SPA_ES.package (54,46 Kb)

Strings_SWE_SE.package (50,71 Kb)

Version.ini (1013 b)
GP09 (26 файлов)
Worlds (1 файл)
Areas (3 файла)

GP09_FOO_01.world (6,43 Mb)

GP09_RES_01.world (4,19 Mb)

GP09_SMG_01.world (4,24 Mb)

ClientDeltaBuild0.package (90,25 Mb)

ClipHeader.package (212,22 Kb)

ResourceClient.cfg (316 b)

ResourceSimulation.cfg (233 b)

SimulationDeltaBuild0.package (4,51 Mb)

SimulationPreload.package (2,94 Mb)

Strings_CHS_CN.package (140,46 Kb)

Strings_CHT_CN.package (151,58 Kb)

Strings_CZE_CZ.package (164,06 Kb)

Strings_DAN_DK.package (141,31 Kb)

Strings_DUT_NL.package (148,95 Kb)

Strings_ENG_US.package (141,72 Kb)

Strings_FIN_FI.package (147,21 Kb)

Strings_FRE_FR.package (155,81 Kb)

Strings_GER_DE.package (156,81 Kb)

Strings_ITA_IT.package (151,68 Kb)

Strings_JPN_JP.package (157,94 Kb)

Strings_KOR_KR.package (155,1 Kb)

Strings_NOR_NO.package (145,47 Kb)

Strings_POL_PL.package (158,16 Kb)

Strings_POR_BR.package (146,37 Kb)

Strings_RUS_RU.package (175,96 Kb)

Strings_SPA_ES.package (153,46 Kb)

Strings_SWE_SE.package (143,43 Kb)

Version.ini (1017 b)
GP10 (26 файлов)

ClientDeltaBuild0.package (23,6 Mb)

ClipHeader.package (71,02 Kb)

ResourceClient.cfg (316 b)

ResourceSimulation.cfg (233 b)

SimulationDeltaBuild0.package (2,82 Mb)

SimulationPreload.package (1,99 Mb)

Strings_CHS_CN.package (53,67 Kb)

Strings_CHT_CN.package (56,22 Kb)

Strings_CZE_CZ.package (61,82 Kb)

Strings_DAN_DK.package (52,88 Kb)

Strings_DUT_NL.package (54,12 Kb)

Strings_ENG_US.package (53 Kb)

Strings_FIN_FI.package (54,01 Kb)

Strings_FRE_FR.package (56,97 Kb)

Strings_GER_DE.package (56,36 Kb)

Strings_ITA_IT.package (56,75 Kb)

Strings_JPN_JP.package (59,55 Kb)

Strings_KOR_KR.package (57,41 Kb)

Strings_NOR_NO.package (52,89 Kb)

Strings_POL_PL.package (59,23 Kb)

Strings_POR_BR.package (53,92 Kb)

Strings_RUS_RU.package (62,44 Kb)

Strings_SPA_ES.package (56,76 Kb)

Strings_SWE_SE.package (54,16 Kb)

Version.ini (1,14 Kb)

magalog.package (4,67 Mb)
GP11 (26 файлов)
Worlds (1 файл)
Areas (2 файла)

GP11_Coastal_01.world (3,46 Mb)

GP11_Inland_01.world (5,57 Mb)

ClientDeltaBuild0.package (27,41 Mb)

ClipHeader.package (105,55 Kb)

ResourceClient.cfg (316 b)

ResourceSimulation.cfg (233 b)

SimulationDeltaBuild0.package (3,16 Mb)

SimulationPreload.package (1,91 Mb)

Strings_CHS_CN.package (61,89 Kb)

Strings_CHT_CN.package (63,23 Kb)

Strings_CZE_CZ.package (66,41 Kb)

Strings_DAN_DK.package (57,64 Kb)

Strings_DUT_NL.package (59,77 Kb)

Strings_ENG_US.package (58,15 Kb)

Strings_FIN_FI.package (60,24 Kb)

Strings_FRE_FR.package (62,03 Kb)

Strings_GER_DE.package (62,44 Kb)

Strings_ITA_IT.package (61,54 Kb)

Strings_JPN_JP.package (63,29 Kb)

Strings_KOR_KR.package (62,21 Kb)

Strings_NOR_NO.package (58,03 Kb)

Strings_POL_PL.package (63,12 Kb)

Strings_POR_BR.package (60,47 Kb)

Strings_RUS_RU.package (67,29 Kb)

Strings_SPA_ES.package (62,4 Kb)

Strings_SWE_SE.package (59,1 Kb)

Version.ini (1006 b)
GP12 (26 файлов)
Worlds (1 файл)
Areas (1 файл)

GP12_Town_01.world (4,17 Mb)

ClientDeltaBuild0.package (31,13 Mb)

ClipHeader.package (100,79 Kb)

ResourceClient.cfg (316 b)

ResourceSimulation.cfg (233 b)

SimulationDeltaBuild0.package (2,97 Mb)

SimulationPreload.package (2,35 Mb)

Strings_CHS_CN.package (111,46 Kb)

Strings_CHT_CN.package (117,65 Kb)

Strings_CZE_CZ.package (138,58 Kb)

Strings_DAN_DK.package (107,56 Kb)

Strings_DUT_NL.package (118,63 Kb)

Strings_ENG_US.package (109,75 Kb)

Strings_FIN_FI.package (113,41 Kb)

Strings_FRE_FR.package (131,03 Kb)

Strings_GER_DE.package (131,15 Kb)

Strings_ITA_IT.package (127,74 Kb)

Strings_JPN_JP.package (132,29 Kb)

Strings_KOR_KR.package (130,81 Kb)

Strings_NOR_NO.package (108,46 Kb)

Strings_POL_PL.package (135,53 Kb)

Strings_POR_BR.package (122,83 Kb)

Strings_RUS_RU.package (147,65 Kb)

Strings_SPA_ES.package (131,04 Kb)

Strings_SWE_SE.package (120,99 Kb)

Version.ini (1011 b)
SP01 (25 файлов)

ClientDeltaBuild0.package (35,17 Mb)

ClipHeader.package (2,11 Kb)

ResourceClient.cfg (316 b)

ResourceSimulation.cfg (233 b)

SimulationDeltaBuild0.package (1,61 Mb)

SimulationPreload.package (403,73 Kb)

Strings_CHS_CN.package (3,28 Kb)

Strings_CHT_CN.package (3,32 Kb)

Strings_CZE_CZ.package (3,78 Kb)

Strings_DAN_DK.package (3,37 Kb)

Strings_DUT_NL.package (3,36 Kb)

Strings_ENG_US.package (3,31 Kb)

Strings_FIN_FI.package (3,28 Kb)

Strings_FRE_FR.package (3,83 Kb)

Strings_GER_DE.package (3,43 Kb)

Strings_ITA_IT.package (3,47 Kb)

Strings_JPN_JP.package (3,64 Kb)

Strings_KOR_KR.package (3,67 Kb)

Strings_NOR_NO.package (3,16 Kb)

Strings_POL_PL.package (3,82 Kb)

Strings_POR_BR.package (3,5 Kb)

Strings_RUS_RU.package (4,1 Kb)

Strings_SPA_ES.package (3,63 Kb)

Strings_SWE_SE.package (3,33 Kb)

Version.ini (1016 b)
SP02 (25 файлов)

ClientDeltaBuild0.package (25,6 Mb)

ClipHeader.package (96 b)

ResourceClient.cfg (316 b)

ResourceSimulation.cfg (233 b)

SimulationDeltaBuild0.package (1,51 Mb)

SimulationPreload.package (303,02 Kb)

Strings_CHS_CN.package (6,61 Kb)

Strings_CHT_CN.package (6,72 Kb)

Strings_CZE_CZ.package (7,14 Kb)

Strings_DAN_DK.package (6,45 Kb)

Strings_DUT_NL.package (6,61 Kb)

Strings_ENG_US.package (6,29 Kb)

Strings_FIN_FI.package (5,95 Kb)

Strings_FRE_FR.package (7,1 Kb)

Strings_GER_DE.package (6,79 Kb)

Strings_ITA_IT.package (6,98 Kb)

Strings_JPN_JP.package (6,76 Kb)

Strings_KOR_KR.package (7,08 Kb)

Strings_NOR_NO.package (6,47 Kb)

Strings_POL_PL.package (7,44 Kb)

Strings_POR_BR.package (6,59 Kb)

Strings_RUS_RU.package (7,83 Kb)

Strings_SPA_ES.package (6,91 Kb)

Strings_SWE_SE.package (6,42 Kb)

Version.ini (1 Kb)
SP03 (25 файлов)

ClientDeltaBuild0.package (47,23 Mb)

ClipHeader.package (12,93 Kb)

ResourceClient.cfg (316 b)

ResourceSimulation.cfg (233 b)

SimulationDeltaBuild0.package (1,88 Mb)

SimulationPreload.package (667,13 Kb)

Strings_CHS_CN.package (7,27 Kb)

Strings_CHT_CN.package (7,27 Kb)

Strings_CZE_CZ.package (8,17 Kb)

Strings_DAN_DK.package (7,11 Kb)

Strings_DUT_NL.package (7,54 Kb)

Strings_ENG_US.package (7,26 Kb)

Strings_FIN_FI.package (7,28 Kb)

Strings_FRE_FR.package (8,4 Kb)

Strings_GER_DE.package (7,78 Kb)

Strings_ITA_IT.package (7,69 Kb)

Strings_JPN_JP.package (7,88 Kb)

Strings_KOR_KR.package (7,86 Kb)

Strings_NOR_NO.package (7,28 Kb)

Strings_POL_PL.package (8,11 Kb)

Strings_POR_BR.package (7,62 Kb)

Strings_RUS_RU.package (8,74 Kb)

Strings_SPA_ES.package (7,98 Kb)

Strings_SWE_SE.package (7,31 Kb)

Version.ini (1,01 Kb)
SP04 (25 файлов)

ClientDeltaBuild0.package (31,24 Mb)

ClipHeader.package (18,84 Kb)

ResourceClient.cfg (316 b)

ResourceSimulation.cfg (233 b)

SimulationDeltaBuild0.package (1,65 Mb)

SimulationPreload.package (416,21 Kb)

Strings_CHS_CN.package (7,83 Kb)

Strings_CHT_CN.package (7,91 Kb)

Strings_CZE_CZ.package (8,62 Kb)

Strings_DAN_DK.package (7,61 Kb)

Strings_DUT_NL.package (7,8 Kb)

Strings_ENG_US.package (7,69 Kb)

Strings_FIN_FI.package (7,48 Kb)

Strings_FRE_FR.package (8,29 Kb)

Strings_GER_DE.package (8,26 Kb)

Strings_ITA_IT.package (8,06 Kb)

Strings_JPN_JP.package (8,34 Kb)

Strings_KOR_KR.package (8,19 Kb)

Strings_NOR_NO.package (7,57 Kb)

Strings_POL_PL.package (8,4 Kb)

Strings_POR_BR.package (7,94 Kb)

Strings_RUS_RU.package (8,84 Kb)

Strings_SPA_ES.package (8,28 Kb)

Strings_SWE_SE.package (7,5 Kb)

Version.ini (1014 b)
SP05 (25 файлов)

ClientDeltaBuild0.package (35,55 Mb)

ClipHeader.package (12 Kb)

ResourceClient.cfg (316 b)

ResourceSimulation.cfg (233 b)

SimulationDeltaBuild0.package (1,82 Mb)

SimulationPreload.package (586,08 Kb)

Strings_CHS_CN.package (16,6 Kb)

Strings_CHT_CN.package (16,54 Kb)

Strings_CZE_CZ.package (17,12 Kb)

Strings_DAN_DK.package (15,28 Kb)

Strings_DUT_NL.package (16,83 Kb)

Strings_ENG_US.package (15,71 Kb)

Strings_FIN_FI.package (15,86 Kb)

Strings_FRE_FR.package (16,95 Kb)

Strings_GER_DE.package (17,03 Kb)

Strings_ITA_IT.package (16,26 Kb)

Strings_JPN_JP.package (17,61 Kb)

Strings_KOR_KR.package (16,03 Kb)

Strings_NOR_NO.package (15,3 Kb)

Strings_POL_PL.package (18 Kb)

Strings_POR_BR.package (15,71 Kb)

Strings_RUS_RU.package (18,33 Kb)

Strings_SPA_ES.package (17,02 Kb)

Strings_SWE_SE.package (15,6 Kb)

Version.ini (1013 b)
SP06 (25 файлов)

ClientDeltaBuild0.package (39,51 Mb)

ClipHeader.package (21,8 Kb)

ResourceClient.cfg (316 b)

ResourceSimulation.cfg (233 b)

SimulationDeltaBuild0.package (1,77 Mb)

SimulationPreload.package (539,67 Kb)

Strings_CHS_CN.package (16,44 Kb)

Strings_CHT_CN.package (16,37 Kb)

Strings_CZE_CZ.package (17,29 Kb)

Strings_DAN_DK.package (15,47 Kb)

Strings_DUT_NL.package (16,53 Kb)

Strings_ENG_US.package (16,02 Kb)

Strings_FIN_FI.package (15,99 Kb)

Strings_FRE_FR.package (17,14 Kb)

Strings_GER_DE.package (16,96 Kb)

Strings_ITA_IT.package (16,69 Kb)

Strings_JPN_JP.package (17,1 Kb)

Strings_KOR_KR.package (17,09 Kb)

Strings_NOR_NO.package (15,9 Kb)

Strings_POL_PL.package (18,23 Kb)

Strings_POR_BR.package (16,28 Kb)

Strings_RUS_RU.package (19,53 Kb)

Strings_SPA_ES.package (17,32 Kb)

Strings_SWE_SE.package (15,88 Kb)

Version.ini (1 Kb)
SP07 (25 файлов)

ClientDeltaBuild0.package (20,03 Mb)

ClipHeader.package (21,32 Kb)

ResourceClient.cfg (316 b)

ResourceSimulation.cfg (233 b)

SimulationDeltaBuild0.package (1,86 Mb)

SimulationPreload.package (599,77 Kb)

Strings_CHS_CN.package (17,23 Kb)

Strings_CHT_CN.package (17,23 Kb)

Strings_CZE_CZ.package (17,95 Kb)

Strings_DAN_DK.package (16,54 Kb)

Strings_DUT_NL.package (16,76 Kb)

Strings_ENG_US.package (16,67 Kb)

Strings_FIN_FI.package (15,99 Kb)

Strings_FRE_FR.package (18,09 Kb)

Strings_GER_DE.package (17,82 Kb)

Strings_ITA_IT.package (17,61 Kb)

Strings_JPN_JP.package (18,06 Kb)

Strings_KOR_KR.package (17,44 Kb)

Strings_NOR_NO.package (16,48 Kb)

Strings_POL_PL.package (18,96 Kb)

Strings_POR_BR.package (16,64 Kb)

Strings_RUS_RU.package (19,73 Kb)

Strings_SPA_ES.package (18,2 Kb)

Strings_SWE_SE.package (16,36 Kb)

Version.ini (1 Kb)
SP08 (25 файлов)

ClientDeltaBuild0.package (39,71 Mb)

ClipHeader.package (34,62 Kb)

ResourceClient.cfg (316 b)

ResourceSimulation.cfg (233 b)

SimulationDeltaBuild0.package (1,81 Mb)

SimulationPreload.package (603,32 Kb)

Strings_CHS_CN.package (8,62 Kb)

Strings_CHT_CN.package (8,62 Kb)

Strings_CZE_CZ.package (9,29 Kb)

Strings_DAN_DK.package (8,37 Kb)

Strings_DUT_NL.package (8,56 Kb)

Strings_ENG_US.package (8,48 Kb)

Strings_FIN_FI.package (7,94 Kb)

Strings_FRE_FR.package (9,12 Kb)

Strings_GER_DE.package (8,85 Kb)

Strings_ITA_IT.package (9 Kb)

Strings_JPN_JP.package (8,91 Kb)

Strings_KOR_KR.package (8,88 Kb)

Strings_NOR_NO.package (7,95 Kb)

Strings_POL_PL.package (9,42 Kb)

Strings_POR_BR.package (8,7 Kb)

Strings_RUS_RU.package (10,23 Kb)

Strings_SPA_ES.package (8,91 Kb)

Strings_SWE_SE.package (8,43 Kb)

Version.ini (1,01 Kb)
SP09 (25 файлов)

ClientDeltaBuild0.package (29,65 Mb)

ClipHeader.package (12,88 Kb)

ResourceClient.cfg (316 b)

ResourceSimulation.cfg (233 b)

SimulationDeltaBuild0.package (1,86 Mb)

SimulationPreload.package (630,17 Kb)

Strings_CHS_CN.package (10,87 Kb)

Strings_CHT_CN.package (10,89 Kb)

Strings_CZE_CZ.package (11,46 Kb)

Strings_DAN_DK.package (10,59 Kb)

Strings_DUT_NL.package (10,85 Kb)

Strings_ENG_US.package (10,52 Kb)

Strings_FIN_FI.package (10,35 Kb)

Strings_FRE_FR.package (11,31 Kb)

Strings_GER_DE.package (11,19 Kb)

Strings_ITA_IT.package (11,27 Kb)

Strings_JPN_JP.package (11,89 Kb)

Strings_KOR_KR.package (11,06 Kb)

Strings_NOR_NO.package (10,55 Kb)

Strings_POL_PL.package (12,23 Kb)

Strings_POR_BR.package (10,85 Kb)

Strings_RUS_RU.package (12,75 Kb)

Strings_SPA_ES.package (11,45 Kb)

Strings_SWE_SE.package (10,32 Kb)

Version.ini (1 Kb)
SP10 (25 файлов)

ClientDeltaBuild0.package (24,11 Mb)

ClipHeader.package (20,56 Kb)

ResourceClient.cfg (316 b)

ResourceSimulation.cfg (233 b)

SimulationDeltaBuild0.package (1,75 Mb)

SimulationPreload.package (527,7 Kb)

Strings_CHS_CN.package (9,01 Kb)

Strings_CHT_CN.package (9,01 Kb)

Strings_CZE_CZ.package (9,34 Kb)

Strings_DAN_DK.package (8,35 Kb)

Strings_DUT_NL.package (8,7 Kb)

Strings_ENG_US.package (8,55 Kb)

Strings_FIN_FI.package (8,46 Kb)

Strings_FRE_FR.package (9,47 Kb)

Strings_GER_DE.package (9,26 Kb)

Strings_ITA_IT.package (9,2 Kb)

Strings_JPN_JP.package (9,21 Kb)

Strings_KOR_KR.package (9,13 Kb)

Strings_NOR_NO.package (8,65 Kb)

Strings_POL_PL.package (9,66 Kb)

Strings_POR_BR.package (9 Kb)

Strings_RUS_RU.package (10,29 Kb)

Strings_SPA_ES.package (9,15 Kb)

Strings_SWE_SE.package (8,62 Kb)

Version.ini (1 Kb)
SP11 (25 файлов)

ClientDeltaBuild0.package (45,53 Mb)

ClipHeader.package (34,91 Kb)

ResourceClient.cfg (316 b)

ResourceSimulation.cfg (233 b)

SimulationDeltaBuild0.package (1,79 Mb)

SimulationPreload.package (565,33 Kb)

Strings_CHS_CN.package (9,19 Kb)

Strings_CHT_CN.package (9,14 Kb)

Strings_CZE_CZ.package (10,14 Kb)

Strings_DAN_DK.package (8,88 Kb)

Strings_DUT_NL.package (9,52 Kb)

Strings_ENG_US.package (9,17 Kb)

Strings_FIN_FI.package (8,79 Kb)

Strings_FRE_FR.package (10,01 Kb)

Strings_GER_DE.package (9,61 Kb)

Strings_ITA_IT.package (9,78 Kb)

Strings_JPN_JP.package (9,91 Kb)

Strings_KOR_KR.package (9,43 Kb)

Strings_NOR_NO.package (8,62 Kb)

Strings_POL_PL.package (10,19 Kb)

Strings_POR_BR.package (9,24 Kb)

Strings_RUS_RU.package (10,98 Kb)

Strings_SPA_ES.package (9,94 Kb)

Strings_SWE_SE.package (8,95 Kb)

Version.ini (1,01 Kb)
SP12 (25 файлов)

ClientDeltaBuild0.package (26,75 Mb)

ClipHeader.package (27,26 Kb)

ResourceClient.cfg (316 b)

ResourceSimulation.cfg (233 b)

SimulationDeltaBuild0.package (1,6 Mb)

SimulationPreload.package (341,86 Kb)

Strings_CHS_CN.package (6,46 Kb)

Strings_CHT_CN.package (6,56 Kb)

Strings_CZE_CZ.package (7,03 Kb)

Strings_DAN_DK.package (5,75 Kb)

Strings_DUT_NL.package (6,22 Kb)

Strings_ENG_US.package (6,11 Kb)

Strings_FIN_FI.package (6,21 Kb)

Strings_FRE_FR.package (6,98 Kb)

Strings_GER_DE.package (6,51 Kb)

Strings_ITA_IT.package (6,82 Kb)

Strings_JPN_JP.package (6,84 Kb)

Strings_KOR_KR.package (6,31 Kb)

Strings_NOR_NO.package (5,77 Kb)

Strings_POL_PL.package (7,2 Kb)

Strings_POR_BR.package (6,37 Kb)

Strings_RUS_RU.package (7,32 Kb)

Strings_SPA_ES.package (6,87 Kb)

Strings_SWE_SE.package (6,14 Kb)

Version.ini (1 Kb)
SP13 (26 файлов)

ClientDeltaBuild0.package (16,96 Mb)

ClipHeader.package (67,27 Kb)

ResourceClient.cfg (316 b)

ResourceSimulation.cfg (233 b)

SimulationDeltaBuild0.package (1,84 Mb)

SimulationPreload.package (628,74 Kb)

Strings_CHS_CN.package (12,39 Kb)

Strings_CHT_CN.package (12,38 Kb)

Strings_CZE_CZ.package (13,7 Kb)

Strings_DAN_DK.package (11,98 Kb)

Strings_DUT_NL.package (12,37 Kb)

Strings_ENG_US.package (12,16 Kb)

Strings_FIN_FI.package (12 Kb)

Strings_FRE_FR.package (12,81 Kb)

Strings_GER_DE.package (12,86 Kb)

Strings_ITA_IT.package (13,15 Kb)

Strings_JPN_JP.package (13,53 Kb)

Strings_KOR_KR.package (12,79 Kb)

Strings_NOR_NO.package (11,87 Kb)

Strings_POL_PL.package (14,01 Kb)

Strings_POR_BR.package (12,57 Kb)

Strings_RUS_RU.package (14,66 Kb)

Strings_SPA_ES.package (13,25 Kb)

Strings_SWE_SE.package (12,11 Kb)

Version.ini (1,15 Kb)

magalog.package (3,96 Mb)
SP14 (25 файлов)

ClientDeltaBuild0.package (15,16 Mb)

ClipHeader.package (35,73 Kb)

ResourceClient.cfg (316 b)

ResourceSimulation.cfg (233 b)

SimulationDeltaBuild0.package (1,71 Mb)

SimulationPreload.package (524,32 Kb)

Strings_CHS_CN.package (10,57 Kb)

Strings_CHT_CN.package (10,56 Kb)

Strings_CZE_CZ.package (11,76 Kb)

Strings_DAN_DK.package (9,93 Kb)

Strings_DUT_NL.package (10,55 Kb)

Strings_ENG_US.package (10,29 Kb)

Strings_FIN_FI.package (9,91 Kb)

Strings_FRE_FR.package (11,08 Kb)

Strings_GER_DE.package (11,1 Kb)

Strings_ITA_IT.package (11,2 Kb)

Strings_JPN_JP.package (11,42 Kb)

Strings_KOR_KR.package (10,7 Kb)

Strings_NOR_NO.package (10 Kb)

Strings_POL_PL.package (11,66 Kb)

Strings_POR_BR.package (10,67 Kb)

Strings_RUS_RU.package (12,17 Kb)

Strings_SPA_ES.package (11,26 Kb)

Strings_SWE_SE.package (10,24 Kb)

Version.ini (1 Kb)
SP15 (25 файлов)

ClientDeltaBuild0.package (6,74 Mb)

ClipHeader.package (40,71 Kb)

ResourceClient.cfg (316 b)

ResourceSimulation.cfg (233 b)

SimulationDeltaBuild0.package (1,69 Mb)

SimulationPreload.package (549,54 Kb)

Strings_CHS_CN.package (16,49 Kb)

Strings_CHT_CN.package (16,53 Kb)

Strings_CZE_CZ.package (18,51 Kb)

Strings_DAN_DK.package (15,59 Kb)

Strings_DUT_NL.package (16,18 Kb)

Strings_ENG_US.package (15,52 Kb)

Strings_FIN_FI.package (16,06 Kb)

Strings_FRE_FR.package (17,07 Kb)

Strings_GER_DE.package (17,21 Kb)

Strings_ITA_IT.package (16,87 Kb)

Strings_JPN_JP.package (17,78 Kb)

Strings_KOR_KR.package (16,84 Kb)

Strings_NOR_NO.package (15,5 Kb)

Strings_POL_PL.package (18,47 Kb)

Strings_POR_BR.package (16,08 Kb)

Strings_RUS_RU.package (18,74 Kb)

Strings_SPA_ES.package (17,43 Kb)

Strings_SWE_SE.package (15,67 Kb)

Version.ini (1,01 Kb)
SP16 (25 файлов)

ClientDeltaBuild0.package (24,47 Mb)

ClipHeader.package (15,48 Kb)

ResourceClient.cfg (316 b)

ResourceSimulation.cfg (233 b)

SimulationDeltaBuild0.package (1,71 Mb)

SimulationPreload.package (511,06 Kb)

Strings_CHS_CN.package (8,91 Kb)

Strings_CHT_CN.package (8,92 Kb)

Strings_CZE_CZ.package (9,97 Kb)

Strings_DAN_DK.package (8,39 Kb)

Strings_DUT_NL.package (8,74 Kb)

Strings_ENG_US.package (8,53 Kb)

Strings_FIN_FI.package (8,37 Kb)

Strings_FRE_FR.package (9,34 Kb)

Strings_GER_DE.package (9,12 Kb)

Strings_ITA_IT.package (9,41 Kb)

Strings_JPN_JP.package (9,55 Kb)

Strings_KOR_KR.package (9,24 Kb)

Strings_NOR_NO.package (8,49 Kb)

Strings_POL_PL.package (8,87 Kb)

Strings_POR_BR.package (8,69 Kb)

Strings_RUS_RU.package (10,14 Kb)

Strings_SPA_ES.package (9,47 Kb)

Strings_SWE_SE.package (8,42 Kb)

Version.ini (1,02 Kb)
SP17 (25 файлов)

ClientDeltaBuild0.package (19,67 Mb)

ClipHeader.package (15,97 Kb)

ResourceClient.cfg (316 b)

ResourceSimulation.cfg (233 b)

SimulationDeltaBuild0.package (1,89 Mb)

SimulationPreload.package (851,22 Kb)

Strings_CHS_CN.package (17,21 Kb)

Strings_CHT_CN.package (17,6 Kb)

Strings_CZE_CZ.package (19,47 Kb)

Strings_DAN_DK.package (16,83 Kb)

Strings_DUT_NL.package (17,34 Kb)

Strings_ENG_US.package (16,94 Kb)

Strings_FIN_FI.package (17,06 Kb)

Strings_FRE_FR.package (18,29 Kb)

Strings_GER_DE.package (18,15 Kb)

Strings_ITA_IT.package (17,97 Kb)

Strings_JPN_JP.package (18,11 Kb)

Strings_KOR_KR.package (17,64 Kb)

Strings_NOR_NO.package (17,12 Kb)

Strings_POL_PL.package (18,73 Kb)

Strings_POR_BR.package (17,65 Kb)

Strings_RUS_RU.package (20,08 Kb)

Strings_SPA_ES.package (18,32 Kb)

Strings_SWE_SE.package (17,25 Kb)

Version.ini (1 Kb)
SP18 (25 файлов)

ClientDeltaBuild0.package (24,11 Mb)

ClipHeader.package (46,68 Kb)

ResourceClient.cfg (316 b)

ResourceSimulation.cfg (233 b)

SimulationDeltaBuild0.package (1,96 Mb)

SimulationPreload.package (807,65 Kb)

Strings_CHS_CN.package (28,33 Kb)

Strings_CHT_CN.package (30,41 Kb)

Strings_CZE_CZ.package (32,74 Kb)

Strings_DAN_DK.package (28,36 Kb)

Strings_DUT_NL.package (29,38 Kb)

Strings_ENG_US.package (28,57 Kb)

Strings_FIN_FI.package (29,02 Kb)

Strings_FRE_FR.package (30,97 Kb)

Strings_GER_DE.package (30,75 Kb)

Strings_ITA_IT.package (30,43 Kb)

Strings_JPN_JP.package (30,42 Kb)

Strings_KOR_KR.package (30,65 Kb)

Strings_NOR_NO.package (29,1 Kb)

Strings_POL_PL.package (31,63 Kb)

Strings_POR_BR.package (29,05 Kb)

Strings_RUS_RU.package (33,34 Kb)

Strings_SPA_ES.package (31 Kb)

Strings_SWE_SE.package (28,75 Kb)

Version.ini (1017 b)
SP20 (25 файлов)

ClientDeltaBuild0.package (361,44 Kb)

ClipHeader.package (96 b)

ResourceClient.cfg (316 b)

ResourceSimulation.cfg (233 b)

SimulationDeltaBuild0.package (1,33 Mb)

SimulationPreload.package (124,07 Kb)

Strings_CHS_CN.package (264 b)

Strings_CHT_CN.package (285 b)

Strings_CZE_CZ.package (281 b)

Strings_DAN_DK.package (268 b)

Strings_DUT_NL.package (277 b)

Strings_ENG_US.package (274 b)

Strings_FIN_FI.package (276 b)

Strings_FRE_FR.package (307 b)

Strings_GER_DE.package (271 b)

Strings_ITA_IT.package (281 b)

Strings_JPN_JP.package (334 b)

Strings_KOR_KR.package (296 b)

Strings_NOR_NO.package (275 b)

Strings_POL_PL.package (291 b)

Strings_POR_BR.package (287 b)

Strings_RUS_RU.package (317 b)

Strings_SPA_ES.package (275 b)

Strings_SWE_SE.package (298 b)

Version.ini (1006 b)
SP21 (25 файлов)

ClientDeltaBuild0.package (282,93 Kb)

ClipHeader.package (96 b)

ResourceClient.cfg (316 b)

ResourceSimulation.cfg (233 b)

SimulationDeltaBuild0.package (1,25 Mb)

SimulationPreload.package (85,68 Kb)

Strings_CHS_CN.package (3,35 Kb)

Strings_CHT_CN.package (3,67 Kb)

Strings_CZE_CZ.package (3,82 Kb)

Strings_DAN_DK.package (3,24 Kb)

Strings_DUT_NL.package (3,55 Kb)

Strings_ENG_US.package (3,32 Kb)

Strings_FIN_FI.package (3,36 Kb)

Strings_FRE_FR.package (3,77 Kb)

Strings_GER_DE.package (3,58 Kb)

Strings_ITA_IT.package (3,65 Kb)

Strings_JPN_JP.package (3,64 Kb)

Strings_KOR_KR.package (3,65 Kb)

Strings_NOR_NO.package (3,54 Kb)

Strings_POL_PL.package (3,78 Kb)

Strings_POR_BR.package (3,4 Kb)

Strings_RUS_RU.package (3,94 Kb)

Strings_SPA_ES.package (3,65 Kb)

Strings_SWE_SE.package (3,37 Kb)

Version.ini (1017 b)
SP22 (25 файлов)

ClientDeltaBuild0.package (9,78 Mb)

ClipHeader.package (70,14 Kb)

ResourceClient.cfg (316 b)

ResourceSimulation.cfg (233 b)

SimulationDeltaBuild0.package (1,45 Mb)

SimulationPreload.package (299,53 Kb)

Strings_CHS_CN.package (15,66 Kb)

Strings_CHT_CN.package (17,05 Kb)

Strings_CZE_CZ.package (18,35 Kb)

Strings_DAN_DK.package (15,74 Kb)

Strings_DUT_NL.package (16,37 Kb)

Strings_ENG_US.package (16,33 Kb)

Strings_FIN_FI.package (16,26 Kb)

Strings_FRE_FR.package (17,57 Kb)

Strings_GER_DE.package (17,19 Kb)

Strings_ITA_IT.package (17,18 Kb)

Strings_JPN_JP.package (17,92 Kb)

Strings_KOR_KR.package (17,01 Kb)

Strings_NOR_NO.package (16,1 Kb)

Strings_POL_PL.package (17,9 Kb)

Strings_POR_BR.package (16,07 Kb)

Strings_RUS_RU.package (18,35 Kb)

Strings_SPA_ES.package (16,89 Kb)

Strings_SWE_SE.package (15,89 Kb)

Version.ini (1006 b)
SP23 (25 файлов)

ClientDeltaBuild0.package (271,74 Kb)

ClipHeader.package (96 b)

ResourceClient.cfg (316 b)

ResourceSimulation.cfg (233 b)

SimulationDeltaBuild0.package (1,28 Mb)

SimulationPreload.package (115,58 Kb)

Strings_CHS_CN.package (6,1 Kb)

Strings_CHT_CN.package (6,77 Kb)

Strings_CZE_CZ.package (7,38 Kb)

Strings_DAN_DK.package (6 Kb)

Strings_DUT_NL.package (6,47 Kb)

Strings_ENG_US.package (6,06 Kb)

Strings_FIN_FI.package (6,38 Kb)

Strings_FRE_FR.package (6,71 Kb)

Strings_GER_DE.package (6,66 Kb)

Strings_ITA_IT.package (6,93 Kb)

Strings_JPN_JP.package (7,23 Kb)

Strings_KOR_KR.package (6,82 Kb)

Strings_NOR_NO.package (6,16 Kb)

Strings_POL_PL.package (7,23 Kb)

Strings_POR_BR.package (6,37 Kb)

Strings_RUS_RU.package (7,4 Kb)

Strings_SPA_ES.package (6,73 Kb)

Strings_SWE_SE.package (6,44 Kb)

Version.ini (1005 b)
SP24 (25 файлов)

ClientDeltaBuild0.package (972,41 Kb)

ClipHeader.package (96 b)

ResourceClient.cfg (316 b)

ResourceSimulation.cfg (233 b)

SimulationDeltaBuild0.package (1,32 Mb)

SimulationPreload.package (140,85 Kb)

Strings_CHS_CN.package (229 b)

Strings_CHT_CN.package (229 b)

Strings_CZE_CZ.package (264 b)

Strings_DAN_DK.package (256 b)

Strings_DUT_NL.package (255 b)

Strings_ENG_US.package (248 b)

Strings_FIN_FI.package (256 b)

Strings_FRE_FR.package (265 b)

Strings_GER_DE.package (247 b)

Strings_ITA_IT.package (258 b)

Strings_JPN_JP.package (280 b)

Strings_KOR_KR.package (260 b)

Strings_NOR_NO.package (256 b)

Strings_POL_PL.package (252 b)

Strings_POR_BR.package (256 b)

Strings_RUS_RU.package (309 b)

Strings_SPA_ES.package (259 b)

Strings_SWE_SE.package (248 b)

Version.ini (1013 b)
SP25 (25 файлов)

ClientDeltaBuild0.package (553,61 Kb)

ClipHeader.package (96 b)

ResourceClient.cfg (316 b)

ResourceSimulation.cfg (233 b)

SimulationDeltaBuild0.package (1,27 Mb)

SimulationPreload.package (117,21 Kb)

Strings_CHS_CN.package (7,15 Kb)

Strings_CHT_CN.package (7,35 Kb)

Strings_CZE_CZ.package (8,01 Kb)

Strings_DAN_DK.package (6,89 Kb)

Strings_DUT_NL.package (7,16 Kb)

Strings_ENG_US.package (6,81 Kb)

Strings_FIN_FI.package (7,18 Kb)

Strings_FRE_FR.package (7,47 Kb)

Strings_GER_DE.package (7,46 Kb)

Strings_ITA_IT.package (7,37 Kb)

Strings_JPN_JP.package (7,62 Kb)

Strings_KOR_KR.package (7,47 Kb)

Strings_NOR_NO.package (6,85 Kb)

Strings_POL_PL.package (7,63 Kb)

Strings_POR_BR.package (6,95 Kb)

Strings_RUS_RU.package (7,87 Kb)

Strings_SPA_ES.package (7,35 Kb)

Strings_SWE_SE.package (6,92 Kb)

Version.ini (1008 b)
SP26 (25 файлов)

ClientDeltaBuild0.package (415,86 Kb)

ClipHeader.package (96 b)

ResourceClient.cfg (316 b)

ResourceSimulation.cfg (233 b)

SimulationDeltaBuild0.package (1,31 Mb)

SimulationPreload.package (126,06 Kb)

Strings_CHS_CN.package (229 b)

Strings_CHT_CN.package (231 b)

Strings_CZE_CZ.package (243 b)

Strings_DAN_DK.package (243 b)

Strings_DUT_NL.package (230 b)

Strings_ENG_US.package (227 b)

Strings_FIN_FI.package (236 b)

Strings_FRE_FR.package (242 b)

Strings_GER_DE.package (239 b)

Strings_ITA_IT.package (246 b)

Strings_JPN_JP.package (234 b)

Strings_KOR_KR.package (242 b)

Strings_NOR_NO.package (226 b)

Strings_POL_PL.package (235 b)

Strings_POR_BR.package (254 b)

Strings_RUS_RU.package (303 b)

Strings_SPA_ES.package (257 b)

Strings_SWE_SE.package (229 b)

Version.ini (1014 b)
SP28 (25 файлов)

ClientDeltaBuild0.package (1,11 Mb)

ClipHeader.package (96 b)

ResourceClient.cfg (316 b)

ResourceSimulation.cfg (233 b)

SimulationDeltaBuild0.package (1,27 Mb)

SimulationPreload.package (69,17 Kb)

Strings_CHS_CN.package (259 b)

Strings_CHT_CN.package (250 b)

Strings_CZE_CZ.package (248 b)

Strings_DAN_DK.package (237 b)

Strings_DUT_NL.package (235 b)

Strings_ENG_US.package (241 b)

Strings_FIN_FI.package (255 b)

Strings_FRE_FR.package (247 b)

Strings_GER_DE.package (240 b)

Strings_ITA_IT.package (246 b)

Strings_JPN_JP.package (285 b)

Strings_KOR_KR.package (248 b)

Strings_NOR_NO.package (232 b)

Strings_POL_PL.package (247 b)

Strings_POR_BR.package (243 b)

Strings_RUS_RU.package (282 b)

Strings_SPA_ES.package (268 b)

Strings_SWE_SE.package (240 b)

Version.ini (1014 b)
SP29 (25 файлов)

ClientDeltaBuild0.package (161,15 Kb)

ClipHeader.package (96 b)

ResourceClient.cfg (316 b)

ResourceSimulation.cfg (233 b)

SimulationDeltaBuild0.package (1,27 Mb)

SimulationPreload.package (123,06 Kb)

Strings_CHS_CN.package (5,49 Kb)

Strings_CHT_CN.package (5,37 Kb)

Strings_CZE_CZ.package (6,39 Kb)

Strings_DAN_DK.package (5,08 Kb)

Strings_DUT_NL.package (5,14 Kb)

Strings_ENG_US.package (5,24 Kb)

Strings_FIN_FI.package (5,46 Kb)

Strings_FRE_FR.package (5,67 Kb)

Strings_GER_DE.package (5,61 Kb)

Strings_ITA_IT.package (5,68 Kb)

Strings_JPN_JP.package (6,33 Kb)

Strings_KOR_KR.package (5,17 Kb)

Strings_NOR_NO.package (5,15 Kb)

Strings_POL_PL.package (5,86 Kb)

Strings_POR_BR.package (5,55 Kb)

Strings_RUS_RU.package (6,27 Kb)

Strings_SPA_ES.package (5,62 Kb)

Strings_SWE_SE.package (5,29 Kb)

Version.ini (1008 b)
SP30 (25 файлов)

ClientDeltaBuild0.package (317,44 Kb)

ClipHeader.package (96 b)

ResourceClient.cfg (316 b)

ResourceSimulation.cfg (233 b)

SimulationDeltaBuild0.package (1,33 Mb)

SimulationPreload.package (134,71 Kb)

Strings_CHS_CN.package (191 b)

Strings_CHT_CN.package (191 b)

Strings_CZE_CZ.package (186 b)

Strings_DAN_DK.package (186 b)

Strings_DUT_NL.package (186 b)

Strings_ENG_US.package (186 b)

Strings_FIN_FI.package (186 b)

Strings_FRE_FR.package (186 b)

Strings_GER_DE.package (186 b)

Strings_ITA_IT.package (186 b)

Strings_JPN_JP.package (209 b)

Strings_KOR_KR.package (189 b)

Strings_NOR_NO.package (186 b)

Strings_POL_PL.package (186 b)

Strings_POR_BR.package (186 b)

Strings_RUS_RU.package (186 b)

Strings_SPA_ES.package (186 b)

Strings_SWE_SE.package (186 b)

Version.ini (1,01 Kb)
SP31 (25 файлов)

ClientDeltaBuild0.package (87,79 Kb)

ClipHeader.package (96 b)

ResourceClient.cfg (316 b)

ResourceSimulation.cfg (233 b)

SimulationDeltaBuild0.package (1,26 Mb)

SimulationPreload.package (110,45 Kb)

Strings_CHS_CN.package (2,02 Kb)

Strings_CHT_CN.package (2,11 Kb)

Strings_CZE_CZ.package (2,33 Kb)

Strings_DAN_DK.package (2,05 Kb)

Strings_DUT_NL.package (2,09 Kb)

Strings_ENG_US.package (2,03 Kb)

Strings_FIN_FI.package (1,99 Kb)

Strings_FRE_FR.package (2,23 Kb)

Strings_GER_DE.package (2,24 Kb)

Strings_ITA_IT.package (2,17 Kb)

Strings_JPN_JP.package (2,51 Kb)

Strings_KOR_KR.package (2,25 Kb)

Strings_NOR_NO.package (1,99 Kb)

Strings_POL_PL.package (2,28 Kb)

Strings_POR_BR.package (2,18 Kb)

Strings_RUS_RU.package (2,48 Kb)

Strings_SPA_ES.package (2,25 Kb)

Strings_SWE_SE.package (2,13 Kb)

Version.ini (1003 b)
SP32 (25 файлов)

ClientDeltaBuild0.package (405,96 Kb)

ClipHeader.package (96 b)

ResourceClient.cfg (316 b)

ResourceSimulation.cfg (233 b)

SimulationDeltaBuild0.package (1,36 Mb)

SimulationPreload.package (173,97 Kb)

Strings_CHS_CN.package (191 b)

Strings_CHT_CN.package (191 b)

Strings_CZE_CZ.package (195 b)

Strings_DAN_DK.package (190 b)

Strings_DUT_NL.package (195 b)

Strings_ENG_US.package (192 b)

Strings_FIN_FI.package (194 b)

Strings_FRE_FR.package (197 b)

Strings_GER_DE.package (199 b)

Strings_ITA_IT.package (199 b)

Strings_JPN_JP.package (221 b)

Strings_KOR_KR.package (211 b)

Strings_NOR_NO.package (192 b)

Strings_POL_PL.package (197 b)

Strings_POR_BR.package (205 b)

Strings_RUS_RU.package (213 b)

Strings_SPA_ES.package (197 b)

Strings_SWE_SE.package (198 b)

Version.ini (1014 b)
SP33 (25 файлов)

ClientDeltaBuild0.package (95,4 Kb)

ClipHeader.package (96 b)

ResourceClient.cfg (316 b)

ResourceSimulation.cfg (233 b)

SimulationDeltaBuild0.package (1,28 Mb)

SimulationPreload.package (115,84 Kb)

Strings_CHS_CN.package (2,83 Kb)

Strings_CHT_CN.package (2,89 Kb)

Strings_CZE_CZ.package (3,29 Kb)

Strings_DAN_DK.package (2,61 Kb)

Strings_DUT_NL.package (2,91 Kb)

Strings_ENG_US.package (2,69 Kb)

Strings_FIN_FI.package (2,82 Kb)

Strings_FRE_FR.package (3,12 Kb)

Strings_GER_DE.package (3,08 Kb)

Strings_ITA_IT.package (3,07 Kb)

Strings_JPN_JP.package (3,15 Kb)

Strings_KOR_KR.package (3,18 Kb)

Strings_NOR_NO.package (2,68 Kb)

Strings_POL_PL.package (3,25 Kb)

Strings_POR_BR.package (3,05 Kb)

Strings_RUS_RU.package (3,6 Kb)

Strings_SPA_ES.package (3,08 Kb)

Strings_SWE_SE.package (2,74 Kb)

Version.ini (1007 b)
SP34 (25 файлов)

ClientDeltaBuild0.package (96 b)

ClipHeader.package (96 b)

ResourceClient.cfg (316 b)

ResourceSimulation.cfg (233 b)

SimulationDeltaBuild0.package (1,18 Mb)

SimulationPreload.package (91,47 Kb)

Strings_CHS_CN.package (196 b)

Strings_CHT_CN.package (193 b)

Strings_CZE_CZ.package (197 b)

Strings_DAN_DK.package (198 b)

Strings_DUT_NL.package (195 b)

Strings_ENG_US.package (195 b)

Strings_FIN_FI.package (200 b)

Strings_FRE_FR.package (207 b)

Strings_GER_DE.package (195 b)

Strings_ITA_IT.package (214 b)

Strings_JPN_JP.package (222 b)

Strings_KOR_KR.package (212 b)

Strings_NOR_NO.package (188 b)

Strings_POL_PL.package (198 b)

Strings_POR_BR.package (194 b)

Strings_RUS_RU.package (232 b)

Strings_SPA_ES.package (208 b)

Strings_SWE_SE.package (201 b)

Version.ini (999 b)
SP35 (25 файлов)

ClientDeltaBuild0.package (183,57 Kb)

ClipHeader.package (96 b)

ResourceClient.cfg (316 b)

ResourceSimulation.cfg (233 b)

SimulationDeltaBuild0.package (1,25 Mb)

SimulationPreload.package (116,76 Kb)

Strings_CHS_CN.package (3,43 Kb)

Strings_CHT_CN.package (3,3 Kb)

Strings_CZE_CZ.package (3,69 Kb)

Strings_DAN_DK.package (3,18 Kb)

Strings_DUT_NL.package (3,19 Kb)

Strings_ENG_US.package (3,1 Kb)

Strings_FIN_FI.package (3,11 Kb)

Strings_FRE_FR.package (3,48 Kb)

Strings_GER_DE.package (3,4 Kb)

Strings_ITA_IT.package (3,35 Kb)

Strings_JPN_JP.package (3,55 Kb)

Strings_KOR_KR.package (3,52 Kb)

Strings_NOR_NO.package (3,03 Kb)

Strings_POL_PL.package (3,48 Kb)

Strings_POR_BR.package (3,43 Kb)

Strings_RUS_RU.package (3,97 Kb)

Strings_SPA_ES.package (3,36 Kb)

Strings_SWE_SE.package (3,17 Kb)

Version.ini (1016 b)
SP36 (25 файлов)

ClientDeltaBuild0.package (69,72 Kb)

ClipHeader.package (96 b)

ResourceClient.cfg (316 b)

ResourceSimulation.cfg (233 b)

SimulationDeltaBuild0.package (1,25 Mb)

SimulationPreload.package (115,92 Kb)

Strings_CHS_CN.package (3,89 Kb)

Strings_CHT_CN.package (3,7 Kb)

Strings_CZE_CZ.package (4,13 Kb)

Strings_DAN_DK.package (3,53 Kb)

Strings_DUT_NL.package (3,59 Kb)

Strings_ENG_US.package (3,48 Kb)

Strings_FIN_FI.package (3,63 Kb)

Strings_FRE_FR.package (3,81 Kb)

Strings_GER_DE.package (3,86 Kb)

Strings_ITA_IT.package (3,88 Kb)

Strings_JPN_JP.package (4,13 Kb)

Strings_KOR_KR.package (4,16 Kb)

Strings_NOR_NO.package (3,63 Kb)

Strings_POL_PL.package (4,07 Kb)

Strings_POR_BR.package (3,85 Kb)

Strings_RUS_RU.package (4,32 Kb)

Strings_SPA_ES.package (3,97 Kb)

Strings_SWE_SE.package (3,66 Kb)

Version.ini (1013 b)
SP37 (25 файлов)

ClientDeltaBuild0.package (67,36 Kb)

ClipHeader.package (96 b)

ResourceClient.cfg (316 b)

ResourceSimulation.cfg (233 b)

SimulationDeltaBuild0.package (1,25 Mb)

SimulationPreload.package (116,49 Kb)

Strings_CHS_CN.package (4,49 Kb)

Strings_CHT_CN.package (4,24 Kb)

Strings_CZE_CZ.package (5,19 Kb)

Strings_DAN_DK.package (4,29 Kb)

Strings_DUT_NL.package (4,18 Kb)

Strings_ENG_US.package (4,13 Kb)

Strings_FIN_FI.package (4,26 Kb)

Strings_FRE_FR.package (4,4 Kb)

Strings_GER_DE.package (4,63 Kb)

Strings_ITA_IT.package (4,51 Kb)

Strings_JPN_JP.package (4,77 Kb)

Strings_KOR_KR.package (4,77 Kb)

Strings_NOR_NO.package (4,24 Kb)

Strings_POL_PL.package (4,73 Kb)

Strings_POR_BR.package (4,62 Kb)

Strings_RUS_RU.package (5,01 Kb)

Strings_SPA_ES.package (4,73 Kb)

Strings_SWE_SE.package (4,36 Kb)

Version.ini (1016 b)
SP38 (25 файлов)

ClientDeltaBuild0.package (3,11 Mb)

ClipHeader.package (96 b)

ResourceClient.cfg (316 b)

ResourceSimulation.cfg (233 b)

SimulationDeltaBuild0.package (1,19 Mb)

SimulationPreload.package (187,04 Kb)

Strings_CHS_CN.package (194 b)

Strings_CHT_CN.package (194 b)

Strings_CZE_CZ.package (200 b)

Strings_DAN_DK.package (194 b)

Strings_DUT_NL.package (188 b)

Strings_ENG_US.package (193 b)

Strings_FIN_FI.package (194 b)

Strings_FRE_FR.package (198 b)

Strings_GER_DE.package (192 b)

Strings_ITA_IT.package (193 b)

Strings_JPN_JP.package (210 b)

Strings_KOR_KR.package (201 b)

Strings_NOR_NO.package (195 b)

Strings_POL_PL.package (208 b)

Strings_POR_BR.package (204 b)

Strings_RUS_RU.package (211 b)

Strings_SPA_ES.package (204 b)

Strings_SWE_SE.package (194 b)

Version.ini (1,02 Kb)
SP39 (25 файлов)

ClientDeltaBuild0.package (521,53 Kb)

ClipHeader.package (96 b)

ResourceClient.cfg (316 b)

ResourceSimulation.cfg (233 b)

SimulationDeltaBuild0.package (1,26 Mb)

SimulationPreload.package (126,15 Kb)

Strings_CHS_CN.package (6,14 Kb)

Strings_CHT_CN.package (6,08 Kb)

Strings_CZE_CZ.package (6,61 Kb)

Strings_DAN_DK.package (5,61 Kb)

Strings_DUT_NL.package (5,85 Kb)

Strings_ENG_US.package (5,51 Kb)

Strings_FIN_FI.package (5,39 Kb)

Strings_FRE_FR.package (6,31 Kb)

Strings_GER_DE.package (5,98 Kb)

Strings_ITA_IT.package (6,04 Kb)

Strings_JPN_JP.package (6,28 Kb)

Strings_KOR_KR.package (6,09 Kb)

Strings_NOR_NO.package (5,14 Kb)

Strings_POL_PL.package (6,68 Kb)

Strings_POR_BR.package (6,05 Kb)

Strings_RUS_RU.package (6,68 Kb)

Strings_SPA_ES.package (6,12 Kb)

Strings_SWE_SE.package (5,66 Kb)

Version.ini (1 Kb)
SP40 (25 файлов)

ClientDeltaBuild0.package (96 b)

ClipHeader.package (96 b)

ResourceClient.cfg (316 b)

ResourceSimulation.cfg (233 b)

SimulationDeltaBuild0.package (1,18 Mb)

SimulationPreload.package (106,48 Kb)

Strings_CHS_CN.package (4,9 Kb)

Strings_CHT_CN.package (4,95 Kb)

Strings_CZE_CZ.package (5,6 Kb)

Strings_DAN_DK.package (4,43 Kb)

Strings_DUT_NL.package (4,58 Kb)

Strings_ENG_US.package (4,46 Kb)

Strings_FIN_FI.package (4,35 Kb)

Strings_FRE_FR.package (4,88 Kb)

Strings_GER_DE.package (4,87 Kb)

Strings_ITA_IT.package (4,74 Kb)

Strings_JPN_JP.package (5,28 Kb)

Strings_KOR_KR.package (4,76 Kb)

Strings_NOR_NO.package (4,38 Kb)

Strings_POL_PL.package (4,92 Kb)

Strings_POR_BR.package (4,88 Kb)

Strings_RUS_RU.package (5,32 Kb)

Strings_SPA_ES.package (4,71 Kb)

Strings_SWE_SE.package (4,6 Kb)

Version.ini (1023 b)
SP41 (25 файлов)

ClientDeltaBuild0.package (4,35 Kb)

ClipHeader.package (96 b)

ResourceClient.cfg (316 b)

ResourceSimulation.cfg (233 b)

SimulationDeltaBuild0.package (1,2 Mb)

SimulationPreload.package (104,91 Kb)

Strings_CHS_CN.package (5,63 Kb)

Strings_CHT_CN.package (5,68 Kb)

Strings_CZE_CZ.package (6,16 Kb)

Strings_DAN_DK.package (4,99 Kb)

Strings_DUT_NL.package (5,31 Kb)

Strings_ENG_US.package (5,14 Kb)

Strings_FIN_FI.package (5,23 Kb)

Strings_FRE_FR.package (5,59 Kb)

Strings_GER_DE.package (5,66 Kb)

Strings_ITA_IT.package (5,4 Kb)

Strings_JPN_JP.package (5,86 Kb)

Strings_KOR_KR.package (5,55 Kb)

Strings_NOR_NO.package (4,88 Kb)

Strings_POL_PL.package (5,76 Kb)

Strings_POR_BR.package (5,38 Kb)

Strings_RUS_RU.package (5,81 Kb)

Strings_SPA_ES.package (5,6 Kb)

Strings_SWE_SE.package (5,15 Kb)

Version.ini (1011 b)
SP42 (25 файлов)

ClientDeltaBuild0.package (220,65 Kb)

ClipHeader.package (96 b)

ResourceClient.cfg (316 b)

ResourceSimulation.cfg (233 b)

SimulationDeltaBuild0.package (1,18 Mb)

SimulationPreload.package (164,76 Kb)

Strings_CHS_CN.package (194 b)

Strings_CHT_CN.package (194 b)

Strings_CZE_CZ.package (212 b)

Strings_DAN_DK.package (196 b)

Strings_DUT_NL.package (190 b)

Strings_ENG_US.package (197 b)

Strings_FIN_FI.package (195 b)

Strings_FRE_FR.package (216 b)

Strings_GER_DE.package (198 b)

Strings_ITA_IT.package (201 b)

Strings_JPN_JP.package (227 b)

Strings_KOR_KR.package (214 b)

Strings_NOR_NO.package (193 b)

Strings_POL_PL.package (196 b)

Strings_POR_BR.package (199 b)

Strings_RUS_RU.package (223 b)

Strings_SPA_ES.package (208 b)

Strings_SWE_SE.package (199 b)

Version.ini (1014 b)
SP43 (25 файлов)

ClientDeltaBuild0.package (2,93 Kb)

ClipHeader.package (96 b)

ResourceClient.cfg (316 b)

ResourceSimulation.cfg (233 b)

SimulationDeltaBuild0.package (1,19 Mb)

SimulationPreload.package (120,47 Kb)

Strings_CHS_CN.package (5,25 Kb)

Strings_CHT_CN.package (5,4 Kb)

Strings_CZE_CZ.package (5,99 Kb)

Strings_DAN_DK.package (4,94 Kb)

Strings_DUT_NL.package (5,08 Kb)

Strings_ENG_US.package (4,83 Kb)

Strings_FIN_FI.package (5,04 Kb)

Strings_FRE_FR.package (5,44 Kb)

Strings_GER_DE.package (5,37 Kb)

Strings_ITA_IT.package (5,25 Kb)

Strings_JPN_JP.package (5,38 Kb)

Strings_KOR_KR.package (5,09 Kb)

Strings_NOR_NO.package (4,84 Kb)

Strings_POL_PL.package (5,53 Kb)

Strings_POR_BR.package (5,07 Kb)

Strings_RUS_RU.package (5,85 Kb)

Strings_SPA_ES.package (5,47 Kb)

Strings_SWE_SE.package (5,04 Kb)

Version.ini (1007 b)
EP01 (25 файлов)
Worlds (1 файл)
Areas (5 файлов)

EP01_AlienWorld_01.world (2,81 Mb)

EP01_CivicCenter_01.world (3,33 Mb)

EP01_CivicCenter_02.world (3,33 Mb)

EP01_Retails_01.world (3,55 Mb)

EP01_ScienceLab_01.world (6,41 Mb)

ClientFullBuild0.package (1,52 Gb)

ResourceClient.cfg (230 b)

ResourceSimulation.cfg (153 b)

SimulationFullBuild0.package (5,8 Mb)

Strings_CHT_CN.package (148,4 Kb)

Strings_CZE_CZ.package (162,81 Kb)

Strings_DAN_DK.package (143,52 Kb)

Strings_DUT_NL.package (154,47 Kb)

Strings_ENG_US.package (146,27 Kb)

Strings_FIN_FI.package (144,72 Kb)

Strings_FRE_FR.package (160,68 Kb)

Strings_GER_DE.package (153,7 Kb)

Strings_ITA_IT.package (153,4 Kb)

Strings_JPN_JP.package (150,88 Kb)

Strings_KOR_KR.package (151,84 Kb)

Strings_NOR_NO.package (143,04 Kb)

Strings_POL_PL.package (163,67 Kb)

Strings_POR_BR.package (150,74 Kb)

Strings_RUS_RU.package (174,97 Kb)

Strings_SPA_ES.package (156,49 Kb)

Strings_SWE_SE.package (145,21 Kb)

Version.ini (673 b)

magalog.package (1,64 Mb)

thumbnails.package (68,43 Mb)
EP02 (25 файлов)
Worlds (1 файл)
Areas (7 файлов)

EP02_Business_01.world (5,4 Mb)

EP02_ChaletGarden_01.world (6,66 Mb)

EP02_IslandBluff_01.world (4,43 Mb)

EP02_Island_01.world (5,24 Mb)

EP02_OldTownRuins_01.world (4,44 Mb)

EP02_OldTown_01.world (1,37 Mb)

EP02_Rural_01.world (6,13 Mb)

ClientFullBuild0.package (1,52 Gb)

ResourceClient.cfg (244 b)

ResourceSimulation.cfg (153 b)

SimulationFullBuild0.package (5,19 Mb)

Strings_CHT_CN.package (98,29 Kb)

Strings_CZE_CZ.package (105,08 Kb)

Strings_DAN_DK.package (93,89 Kb)

Strings_DUT_NL.package (99,76 Kb)

Strings_ENG_US.package (96,03 Kb)

Strings_FIN_FI.package (93,19 Kb)

Strings_FRE_FR.package (101,52 Kb)

Strings_GER_DE.package (101,47 Kb)

Strings_ITA_IT.package (100,19 Kb)

Strings_JPN_JP.package (110,33 Kb)

Strings_KOR_KR.package (100,95 Kb)

Strings_NOR_NO.package (93,99 Kb)

Strings_POL_PL.package (107,68 Kb)

Strings_POR_BR.package (97,06 Kb)

Strings_RUS_RU.package (122,1 Kb)

Strings_SPA_ES.package (103,11 Kb)

Strings_SWE_SE.package (94,31 Kb)

Version.ini (1,4 Kb)

magalog.package (4,27 Mb)

thumbnails.package (87,84 Mb)
EP03 (26 файлов)
Worlds (1 файл)
Areas (5 файлов)

EP03_ArtsQuarter_01.world (1,59 Mb)

EP03_CentralPark_01.world (4,92 Mb)

EP03_Docklands_01.world (612,37 Kb)

EP03_Uptown_01.world (2,88 Mb)

EP03_fashionDistrict_01.world (497,77 Kb)

ClientFullBuild0.package (1,01 Gb)

ClientFullBuild1.package (1,38 Gb)

ResourceClient.cfg (244 b)

ResourceSimulation.cfg (153 b)

SimulationFullBuild0.package (7,05 Mb)

Strings_CHT_CN.package (190,77 Kb)

Strings_CZE_CZ.package (204,92 Kb)

Strings_DAN_DK.package (185,68 Kb)

Strings_DUT_NL.package (194,2 Kb)

Strings_ENG_US.package (187,01 Kb)

Strings_FIN_FI.package (186 Kb)

Strings_FRE_FR.package (200,75 Kb)

Strings_GER_DE.package (202,03 Kb)

Strings_ITA_IT.package (199,51 Kb)

Strings_JPN_JP.package (206,67 Kb)

Strings_KOR_KR.package (198,97 Kb)

Strings_NOR_NO.package (181,01 Kb)

Strings_POL_PL.package (214,06 Kb)

Strings_POR_BR.package (190,64 Kb)

Strings_RUS_RU.package (230,35 Kb)

Strings_SPA_ES.package (202,07 Kb)

Strings_SWE_SE.package (185,14 Kb)

Version.ini (1,38 Kb)

magalog.package (5,64 Mb)

thumbnails.package (72,54 Mb)
EP04 (27 файлов)
Worlds (1 файл)
Areas (4 файла)

EP04_Coastal_01.world (5,79 Mb)

EP04_Harbor_01.world (5,67 Mb)

EP04_Island_01.world (3,25 Mb)

EP04_TownSquare_01.world (6,93 Mb)

ClientFullBuild0.package (389,93 Mb)

ClientFullBuild1.package (467,97 Mb)

ClientFullBuild2.package (972,51 Mb)

ResourceClient.cfg (244 b)

ResourceSimulation.cfg (153 b)

SimulationFullBuild0.package (10,13 Mb)

Strings_CHT_CN.package (104,67 Kb)

Strings_CZE_CZ.package (113,74 Kb)

Strings_DAN_DK.package (100,58 Kb)

Strings_DUT_NL.package (106,25 Kb)

Strings_ENG_US.package (107,57 Kb)

Strings_FIN_FI.package (102,95 Kb)